Discussion Starter
•
#1
•
What a difference a wheel makes!!!
Bolted the new wheels on this weekend and they look fantastic on the Black (fastest color) Spider. They are the Rota version of the Panasports. The springs still need to be cut down to get it down off of it's tippy toes.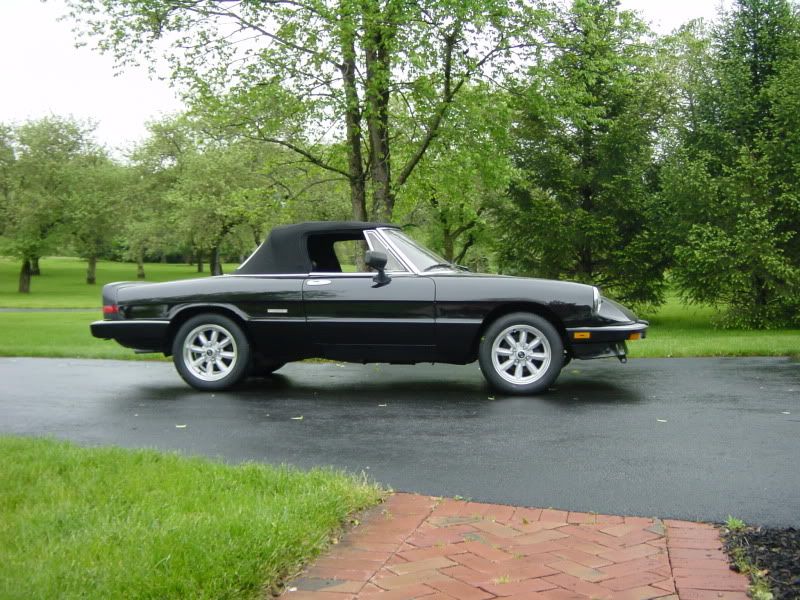 Old wheels which have looked like sh!te since we bought the car 5 years ago.
What is it about these cars and oil leaks?? New one today. Maybe just the oil filter but then again, maybe not. It's like these cars have a genetic defect that it wants to spew it's life blood out at any opportunity. Is Hemophelia more prevalent in Italians??
It's also a MOUSE magnet!!! Parked for 1 week and the friggin mice move in.