SOLD!
Moved some parts around, and removed these from my '83 GTV6. Black finish 15x7 et37, 5x98 Team Dynamics Pro Race 1 wheels. Excellent condition; no bends, curbage, or other damage. One wheel has two small paint chips around the edge of the lip, but no other notable flaws. Very light weight (~13 lbs), strong, and attractive wheels. Center caps included, no tires.
Picture on the car: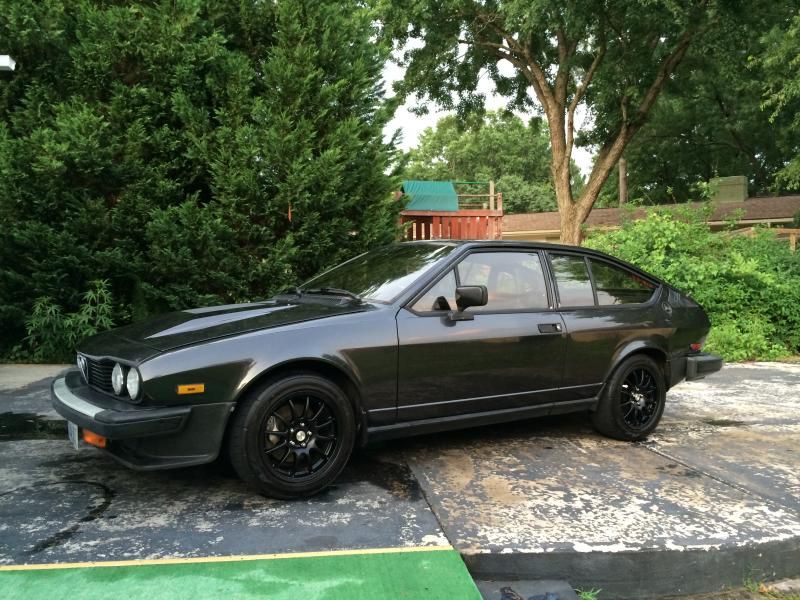 $350 + shipping from NC
Will take detailed pictures of each wheel this weekend and add them to the listing as well.
-Adam
cagedbunny at gmail dot com