Discussion Starter
•
#1
•
Hi all.
Thought I'd start a thread on my new project.
I have been a member here for a while since I owned a smoothnose GTJ four years ago, but when my twin daughters arrived it was time to say goodbye.
Then a year ago, I couldn't resist pulling the trigger on a new project car...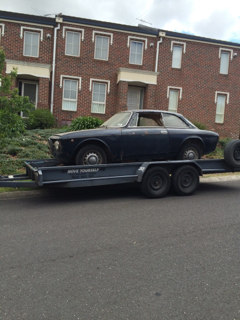 (Sorry for the small image)
Historical info from Centro Documentazione Alfa Romeo (FGA) states
"According to our documentation files, the chassis number AR 1293426 originally corresponds to an Alfa Romeo GT 1300 Junior RHD (105.31), manufactured on the 17th October 1970 and sent to Alfa Romeo Australia, Sydney. The body colour is hawthorn white, with black skai interiors."
After a year of it sitting in storage, I finally got some space at the in-laws and have now begun tear-down.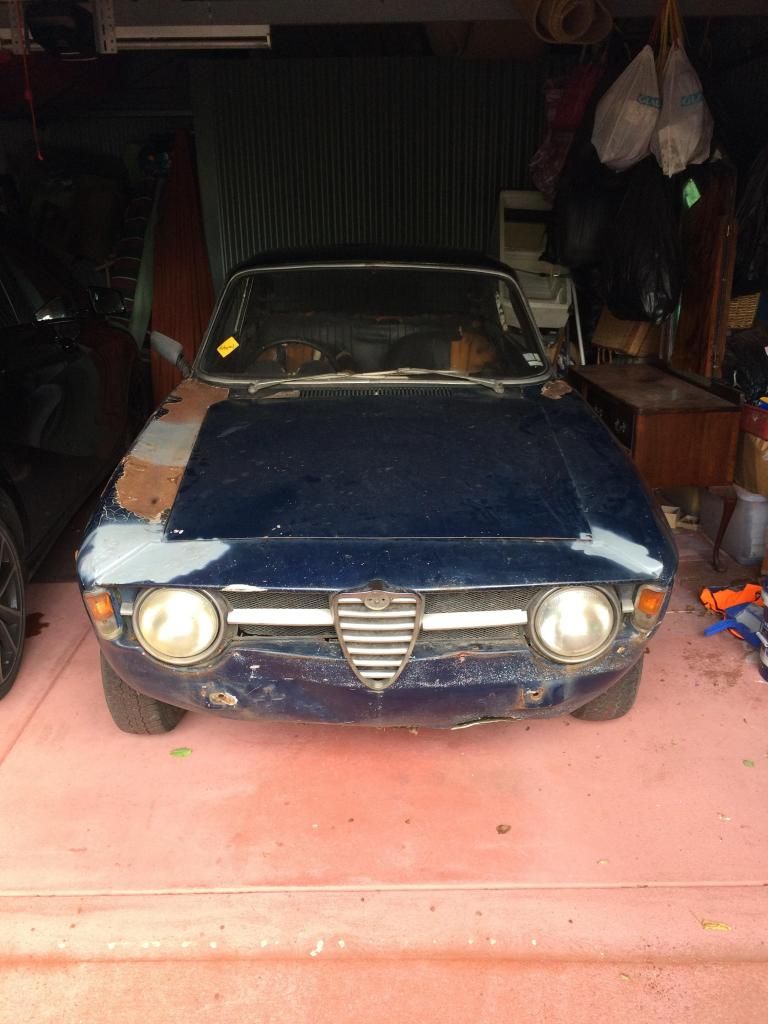 Got a few panels to replace including the front clip, and have started collecting bits and pieces from ebay and members like Mr Pancho who is luckily local.
Anyway, just thought I'd make a start on here. Been reading loads but I'm sure questions will arise!
Cheers.
Joel