Hi folks,
I have an electric tach in my S2 that has been reading off since I got the car. I've gone without one, but now that I'm checking off all the little boxes of work I've got left I'm looking to restore the tachometer back to stock.
Problem Background:
1985 Jaeger Electric Tachometer. Does not read correctly at anything more than 1K RPM - looks sluggish.
Used Electric Tachs:
Going for $40-$90, but may have problems down the line
Professional Rebuilding:
Costs around $160 and involves shipping the tach unit to a far away place.
So I decided to open it up and see whats going on...
Disassembly:
-Opening the case is really annyoing.
-I pried open the case using two/three small screw drivers. It took about 10 minutes, because I did not want to break the glass.
The glass is just below the edge of the tach, so be careful on this step.
-unscrew the tach-driver from the tach housing.
-the tachometer circuit is taped to the housing.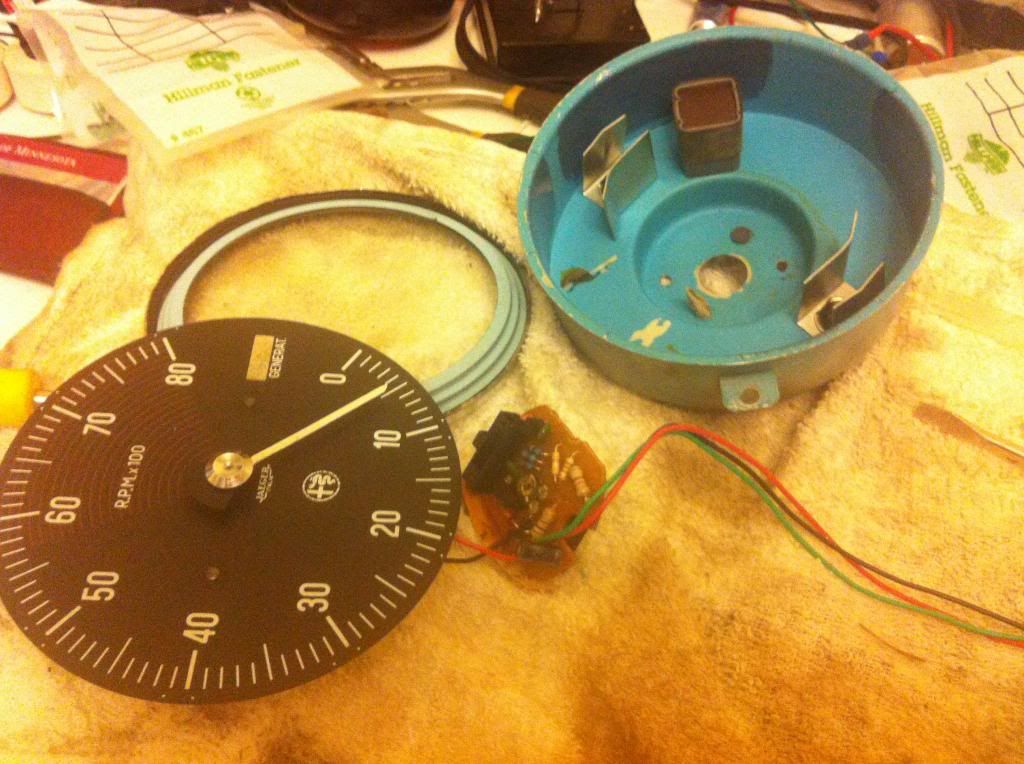 Tachometer face testing:
The needle sweeps well, with no sticking. There doesn't seem to be any issue on this end.
Circuit analysis: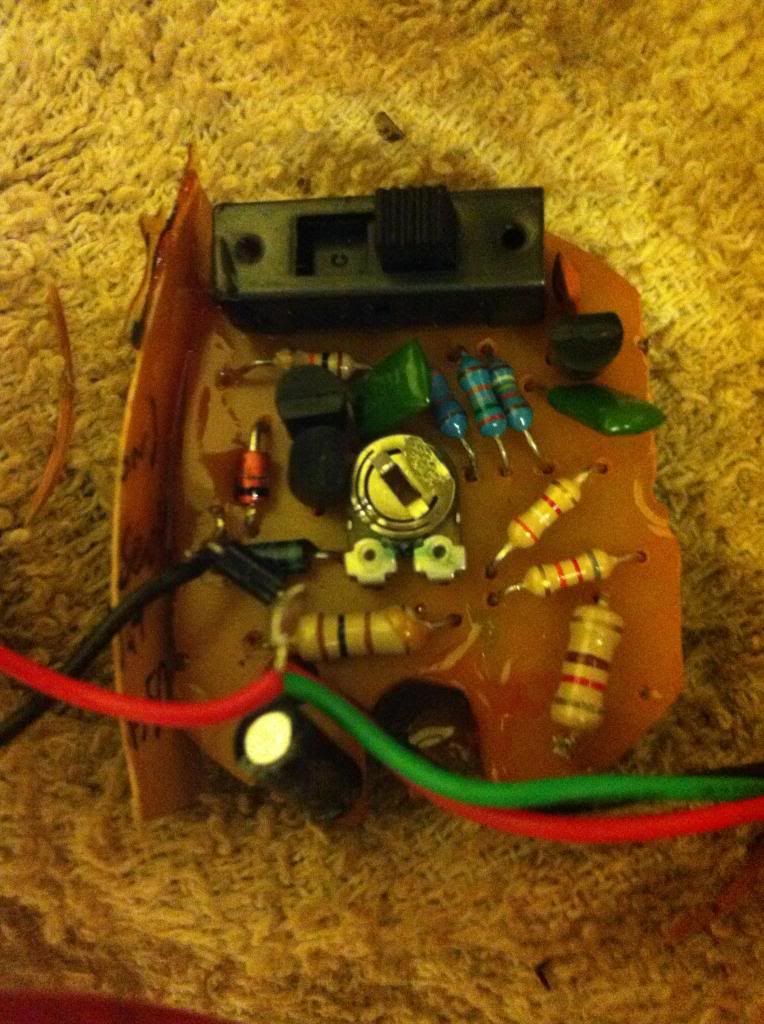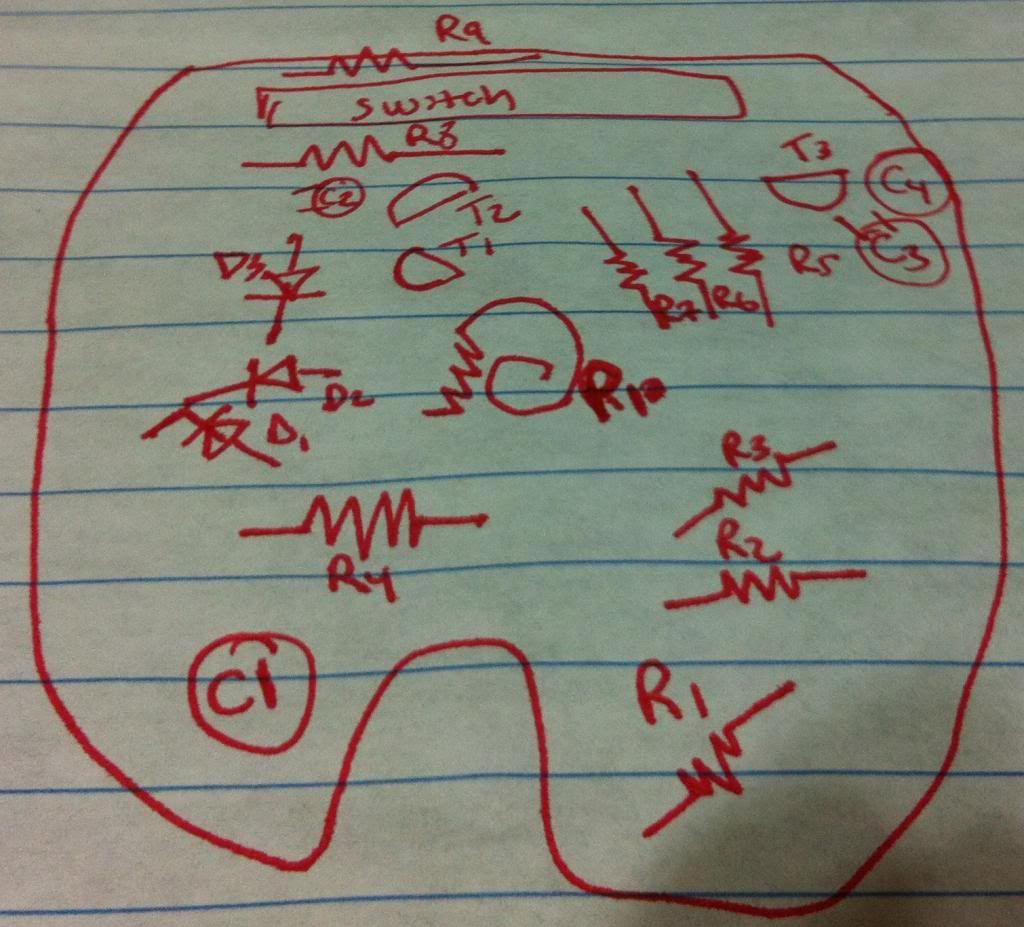 Circuit Parts List: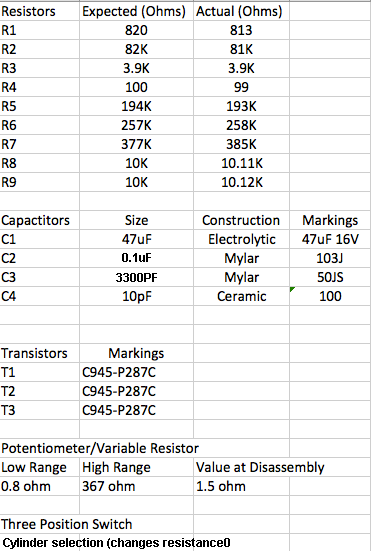 Conclusions:

I've checked out all the resistance values, and all but one (R7) is right where it should be! I will be replacing the electrolytic capacitor, as I have no way of testing it at home.
I will also be buying either a stand-alone function generator or an Arduino shield attachement to produce a calubration waveform (3000hz for 3000 RPM).
Questions going forward:

What does the three position slide switch actually do? In testing, the switch seemed increase the RPM range -like high/medium/low, but did not change the sweep of the tach.