Discussion Starter
•
#21
•
I had put this project on the back burner because I had been working on some other projects, but I think I am finally about to complete this one.
Before this week is over I am going to take the glove box lock off and take it to a lock smith to see if they can cut a key, which I assume would work just fine on all of the other accessories except the ignition lock.
I have been looking at NOS ignition keys, looks like they are going at $100 per key blank!
Not sure if I will ever get one or not at that price for one key. But I still like the thought of it.
One question, I see these keys for sale on eBay that are NOS and they have a number given to them-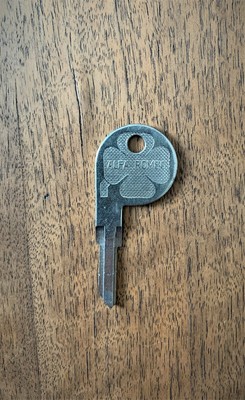 GTV GT JUNIOR VELOCE 2000 SPIDER DUETTO 1750. I FEEL LIKE I PUT A FAIR PRICE ON THE ITEM. YOU GET THE ITEM IN THE PICTURES.
This one is a key blank #3, another I saw was #6. What do these numbers mean? I thought an original blank, was an original blank