Discussion Starter
·
#1
·
Does anyone else find that their dashes have aged to the point that when even clean they have a whitish discoloration of the vinyl?
like this: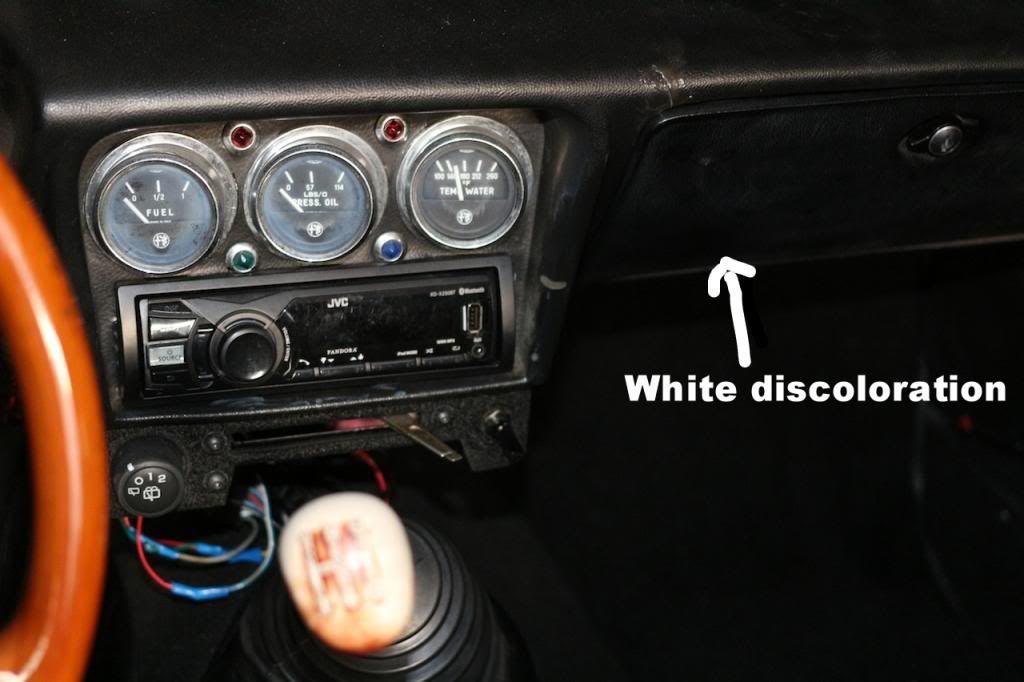 My dash was the only part left that looked really old, so I decided to quickly paint it. I cleaned it up with alcohol to remove the years of (likely) armorall exposure. I also repaired some cracks (not exceedingly well, but better than before) with bondo. We'll see if that lasts. I used VHT vinyl dye because I had already used it for the door panels, e-brake cover, and plastic pieces in the car. I hear SEM also makes a good product. We'll see how long this specific pain/dye lasts. So far, so good though...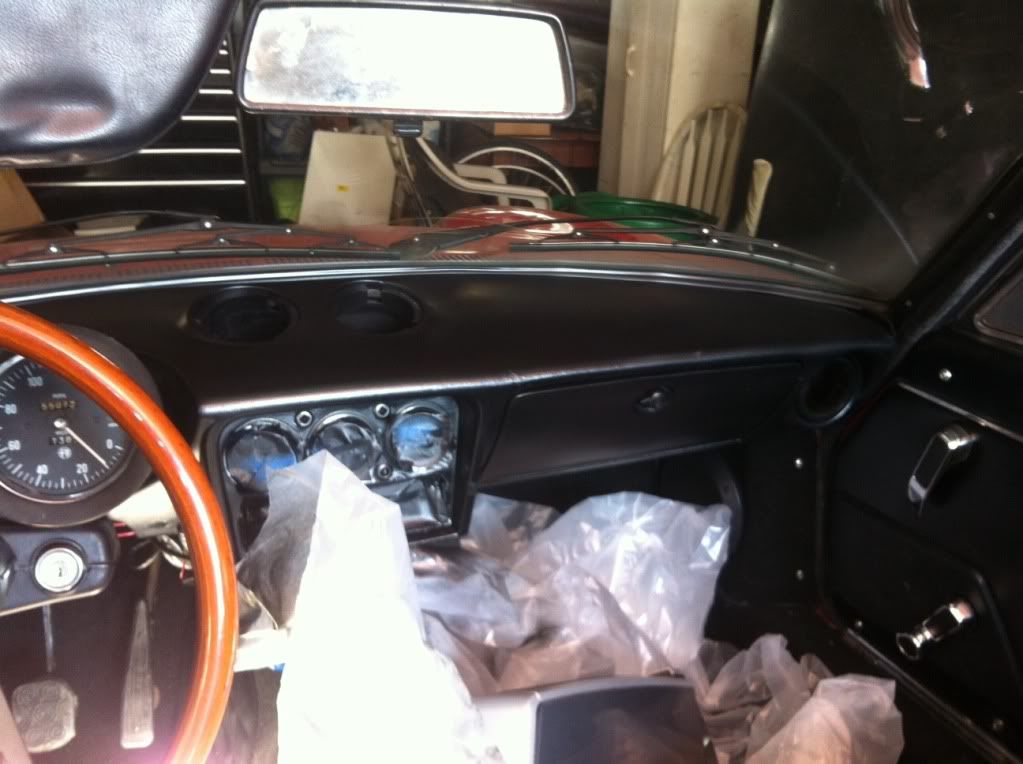 In person, it looks brand new. brand freaking new. I hope that it lasts :sweatdrop: I painted it in situ, then used goofoff to remove the paint from the chrome gauge surrounds and the gem lights.