Discussion Starter
·
#1
·
So, today starts the process..
As always, seat is covered for protection from my entering the car.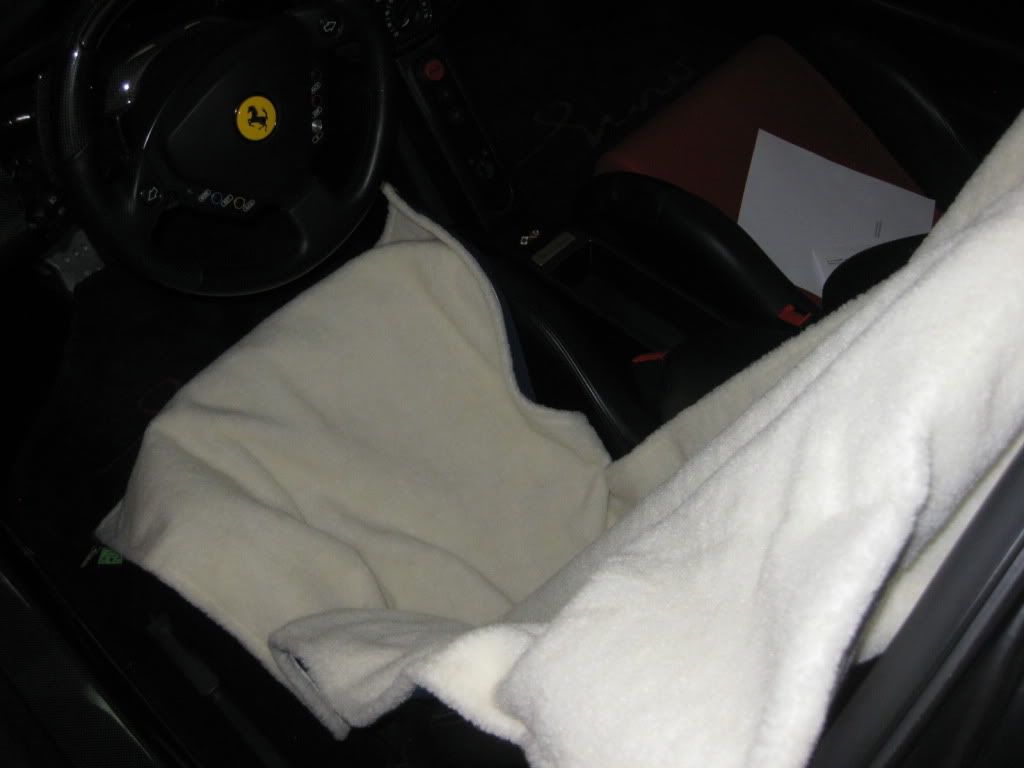 First, the wheels get attention...
P21s dwell for two minutes loosening up contaminants on the wheels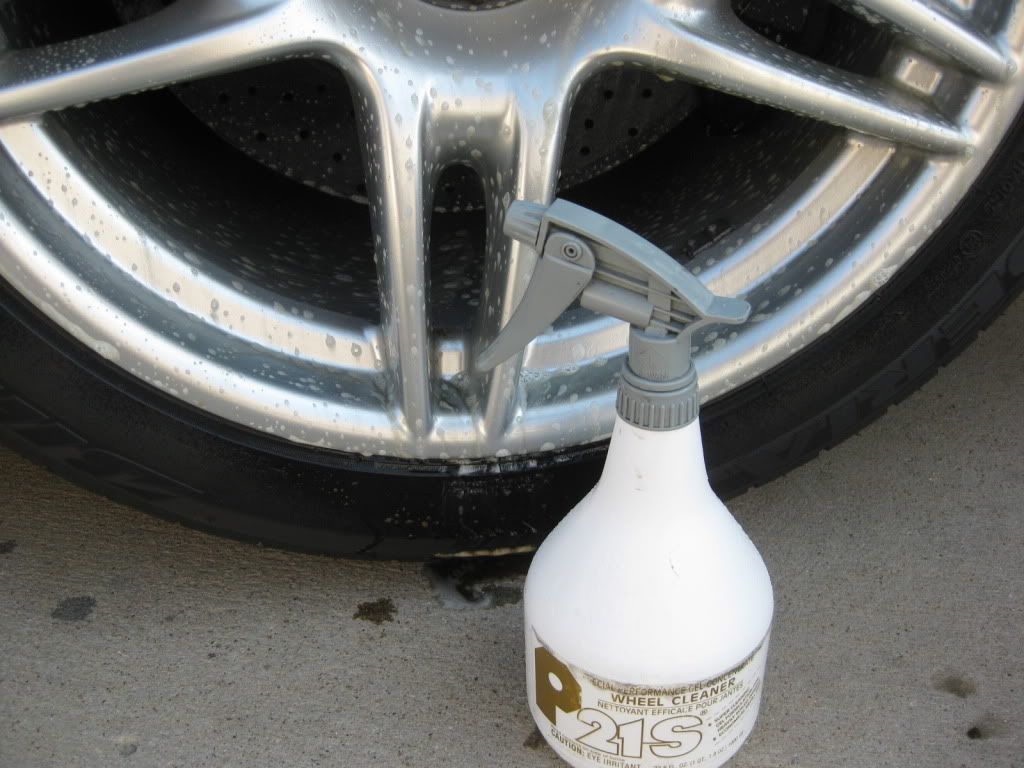 Agitating P21s with various brushes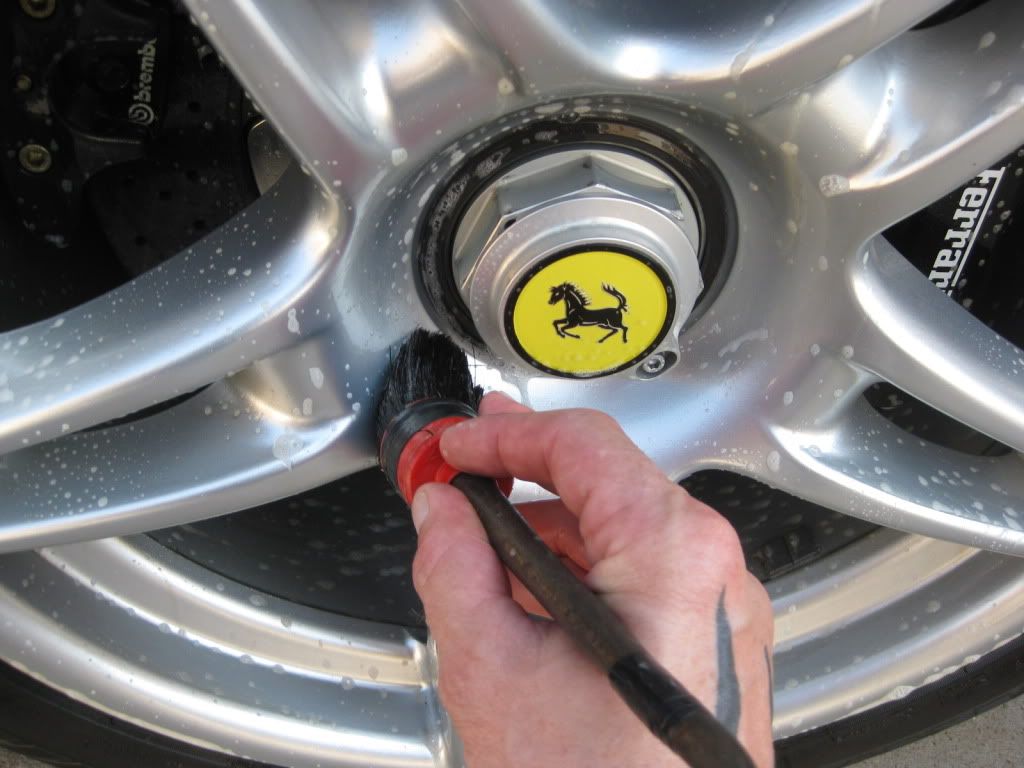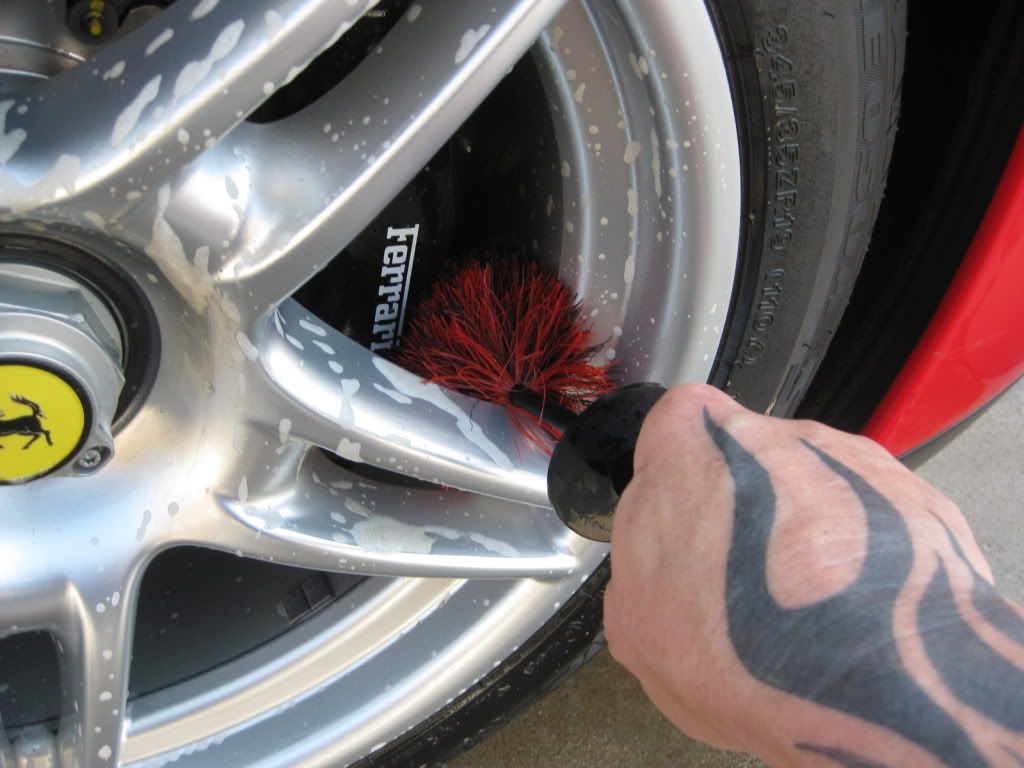 Next, paint work gets pre-treat with P21s TAW then on to wash with Dawn/TAW solution to remove any protection - natural sea sponge medium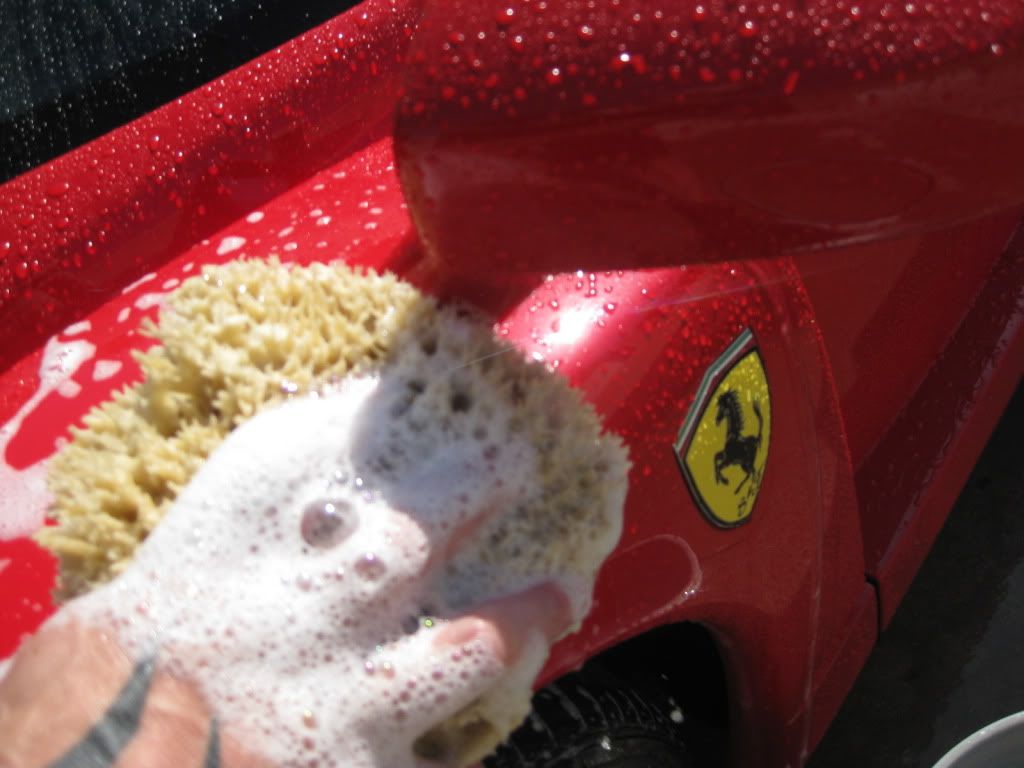 Any residual wax is hit with APC and agitated for clean removal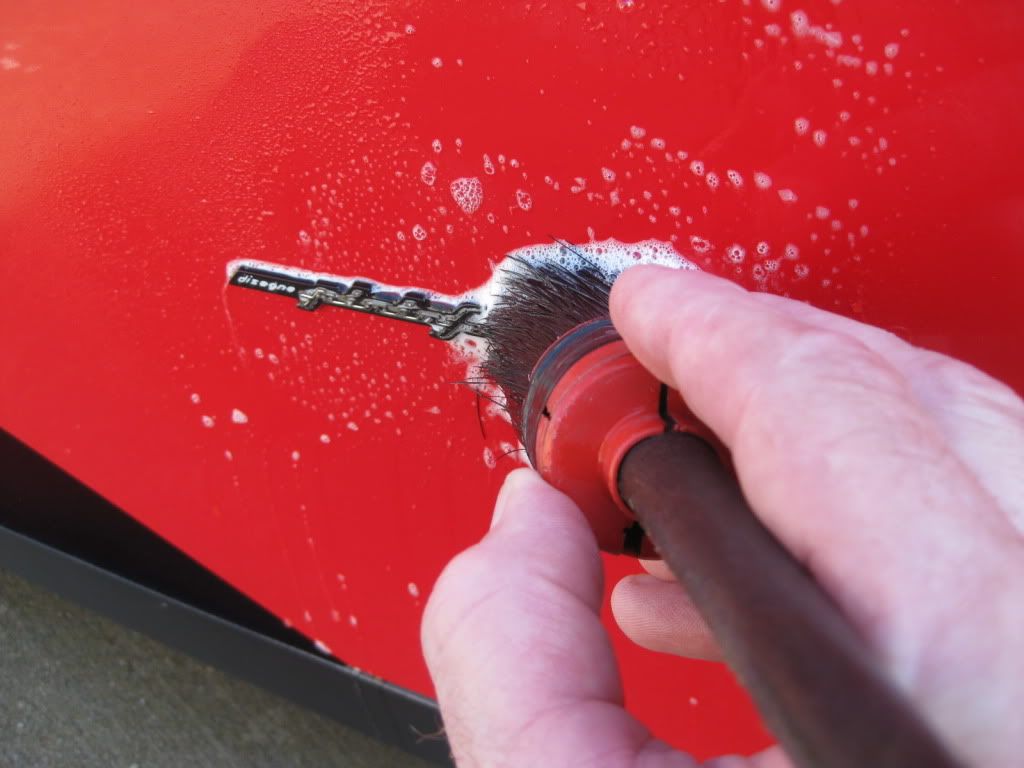 After paintwork is tended to, splitters and diffusers get thorough clean-up
After a 3 hour wash process, all decontaminated and rinsed - ready to go back inside!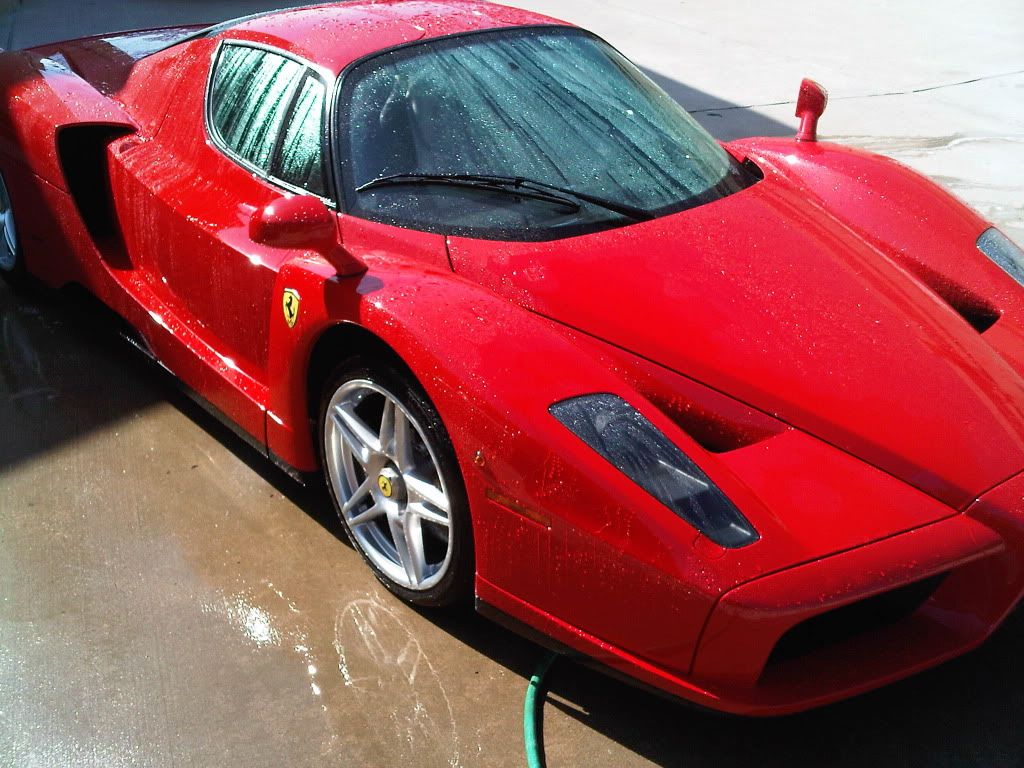 Entire car is dried with forced air (If you use a towel, you're touching the paint too much and risking marring the finish)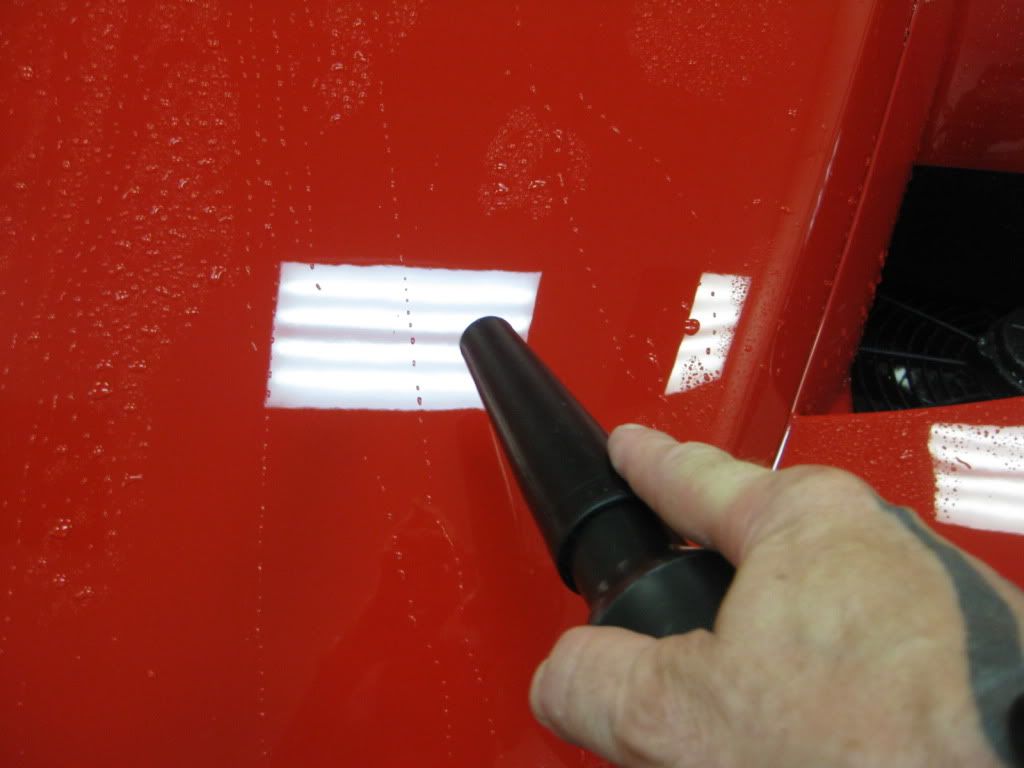 With 500 miles on the clock and this car having been washed less than a dozen time, paint reading were as expected. Moving on to inspection, we find the typical marring and defects commonly found in Ferraris - new and driven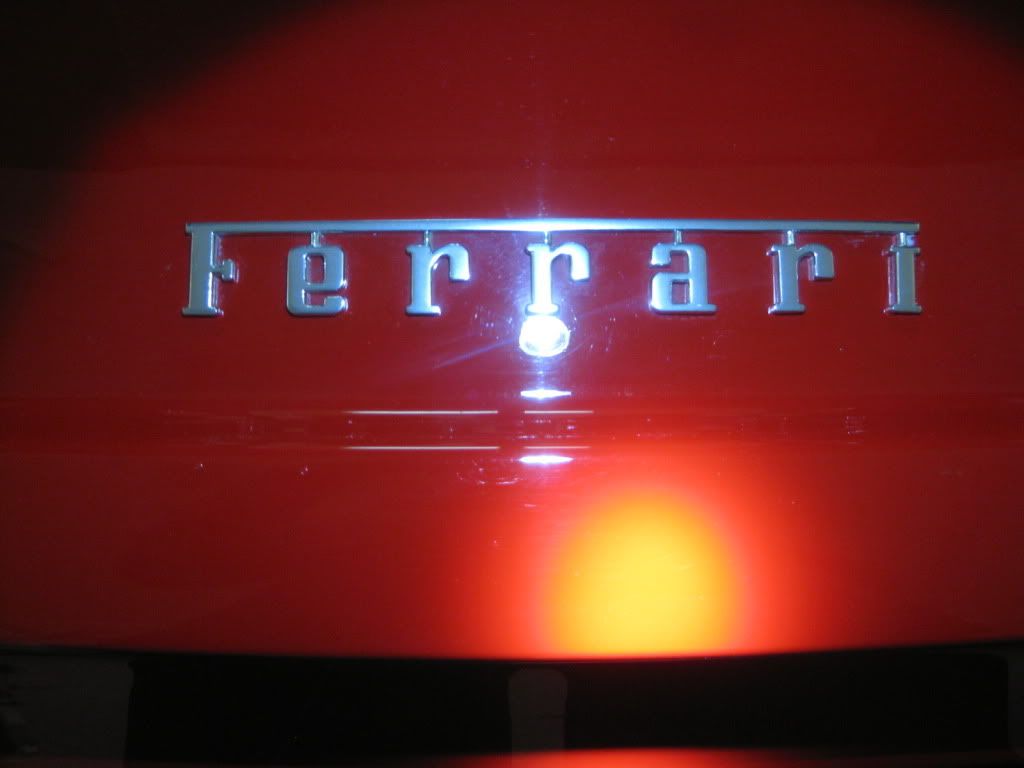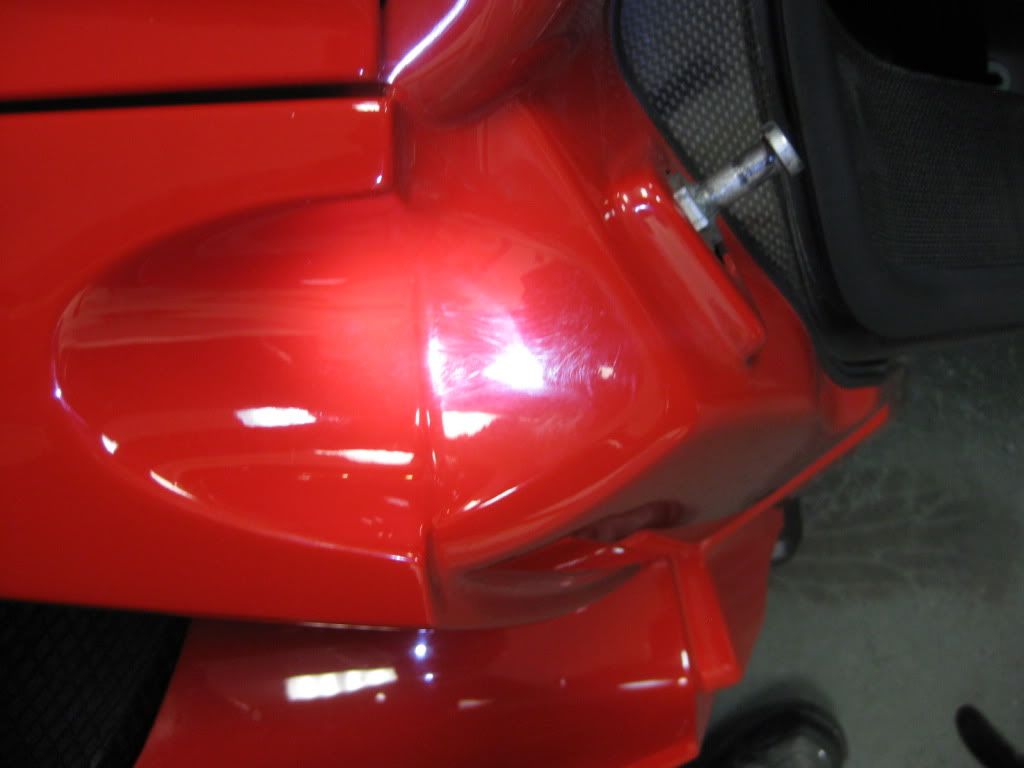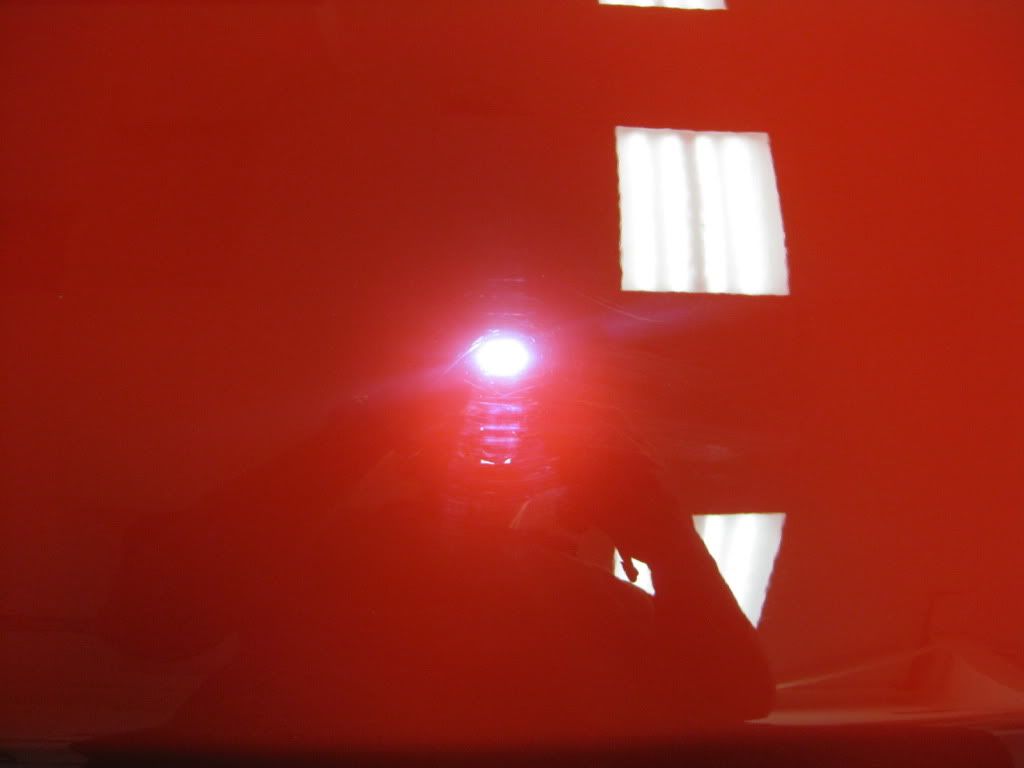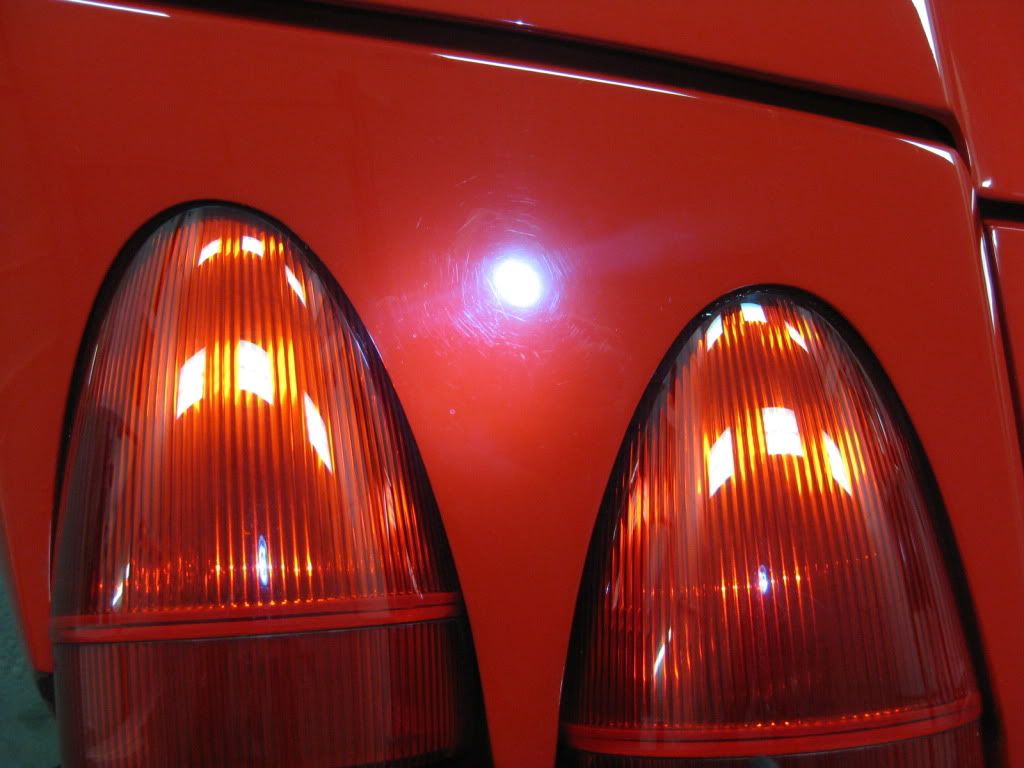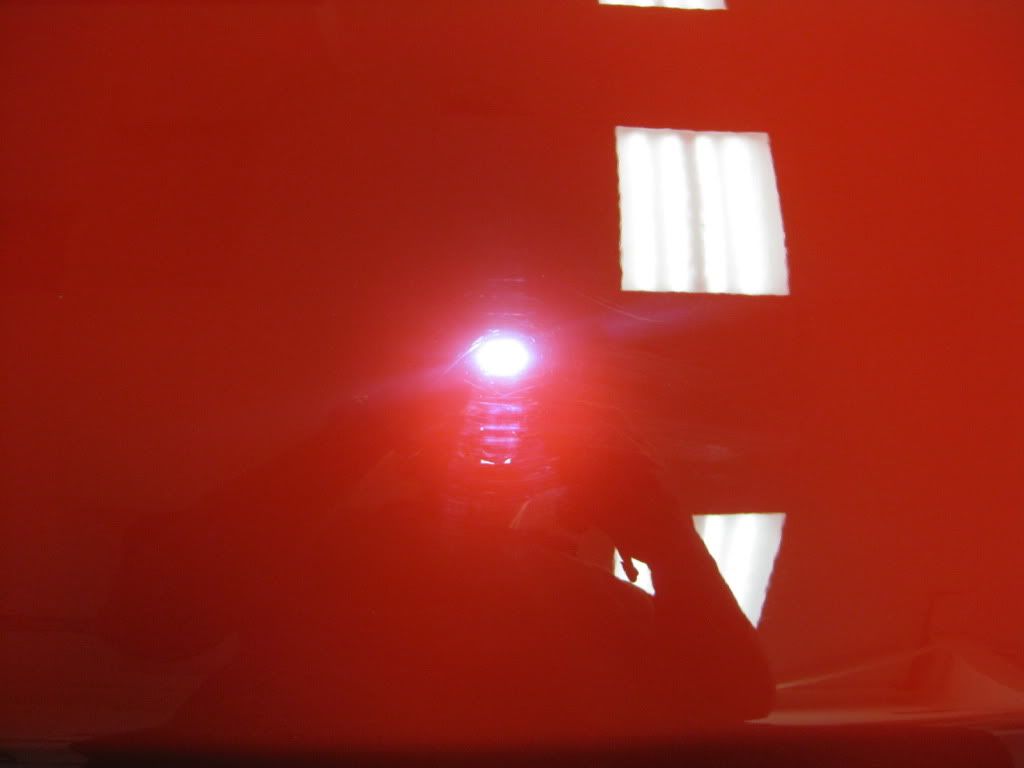 Next, removal of anything badging, etc that is removable
Entire car gets a 3.5 hour clay bath using two full bars of Sonus Green Clay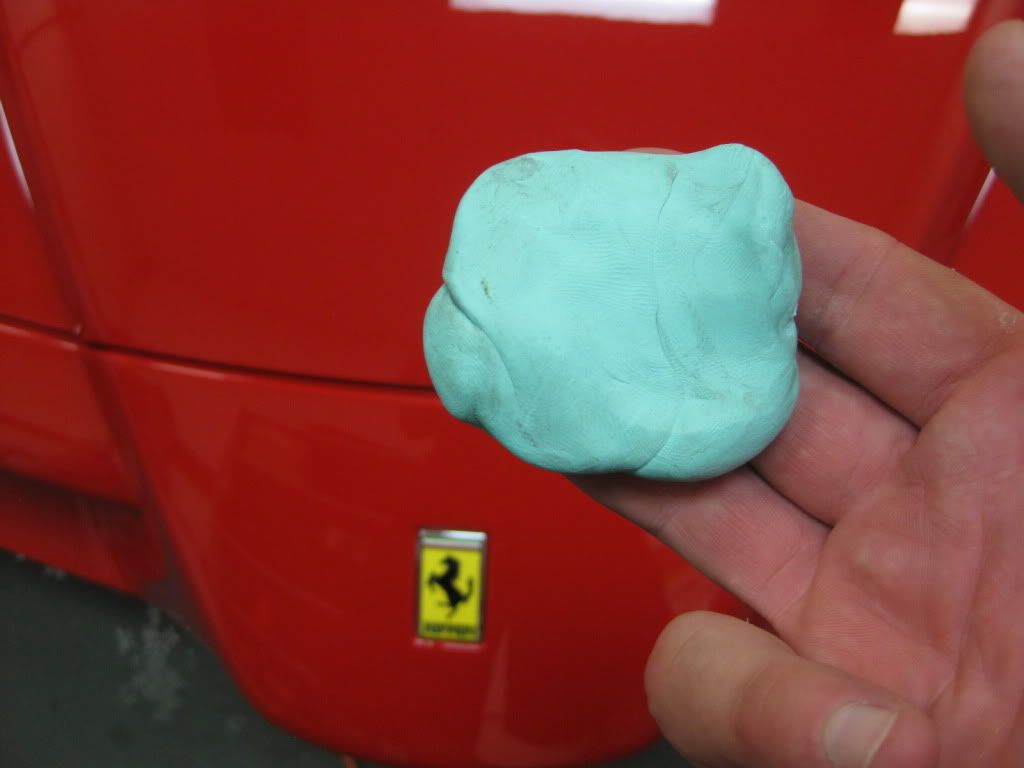 Final step before correction begins is to protect any areas from dust, etc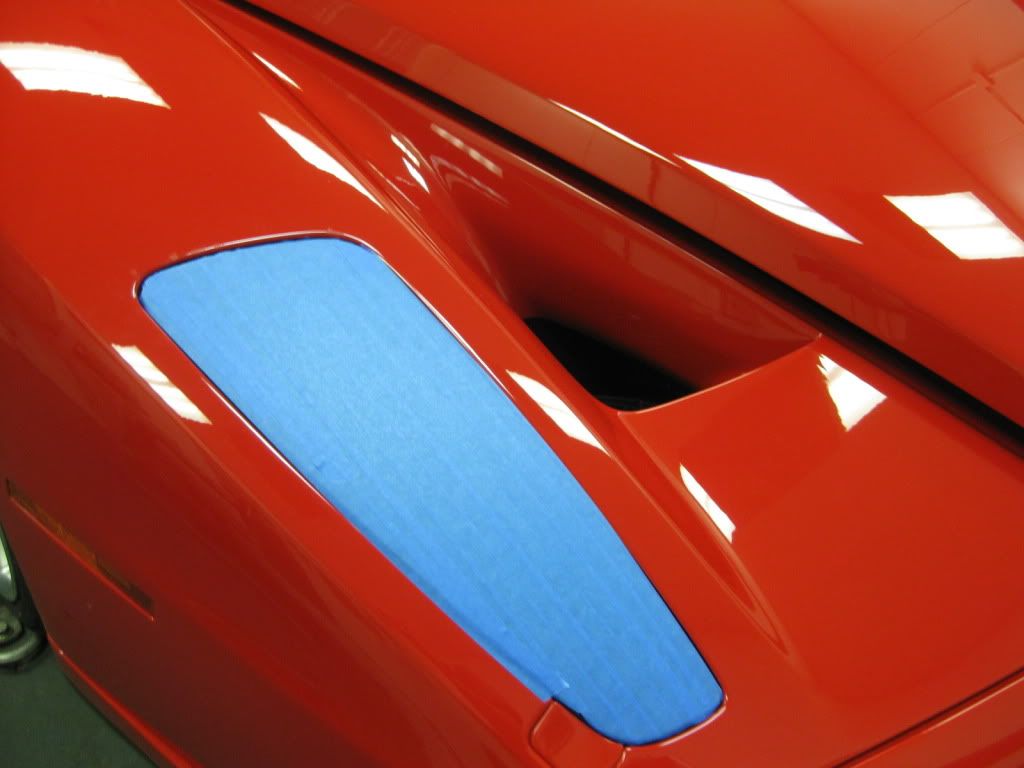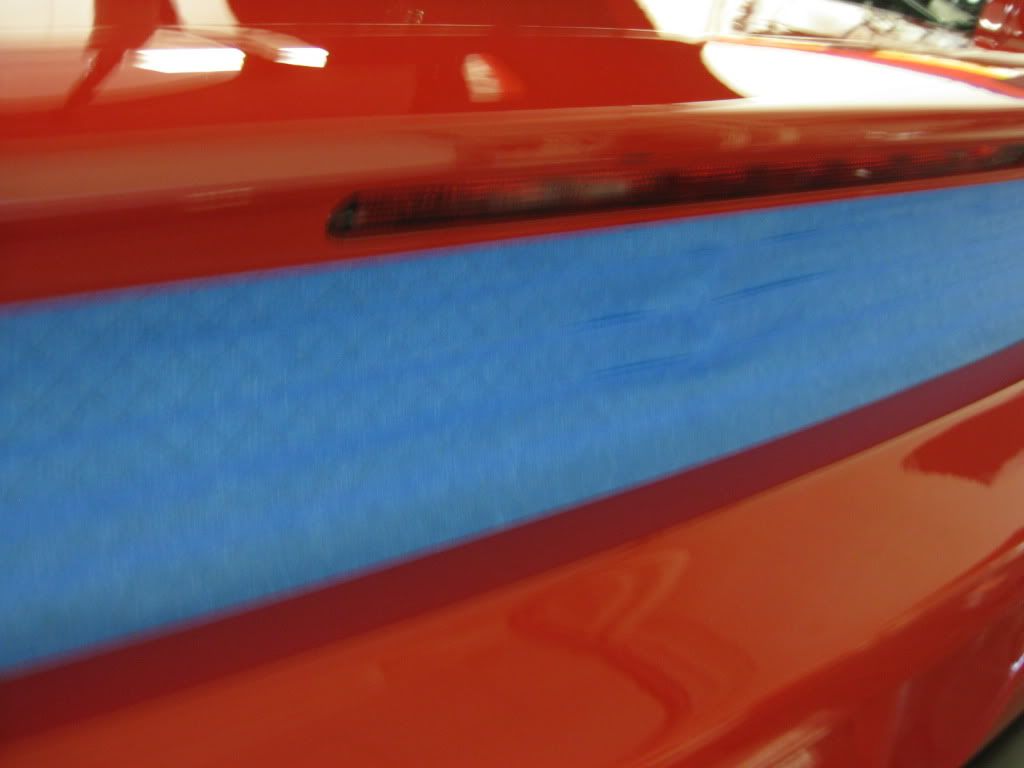 Stay tuned!!