Ok, so in any project where you're buying goods I guess you will get into a situation where someone beleives they have xyz product and in fact they have something they thought was said product but in fact is not. Unfortunatley you've already bought it based on their information and when it arrives you raise an eybrow - now what to do. I myself say be 110% sure it's a fake before you confront the seller.
So in order to be sure I'd like to ask you all the following:
Did Carello make only one multi piece Side wing amber blinker for the GT or are there different versions of the blinker - a one piece bezel and indicator combo and a multipiece unit. I have added pics of the two types.
One piece unit - no markings on the bezel underside, but Carello Markings on the lens. Bezel is chromed plastic - not metal. Mount screw points are totally different - they are very close together. Feels lightweight and cheap.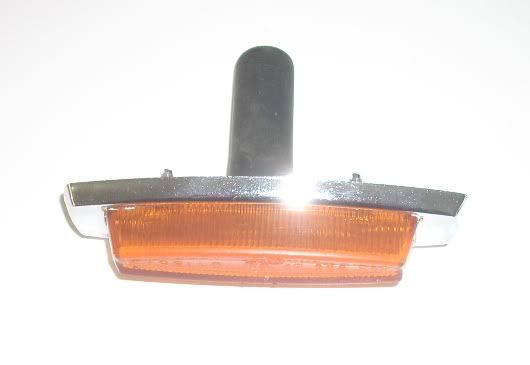 Multi piece unit. Seperate Metal Bezel with Carello markings as well as a seperate Amber lens with Carello markings.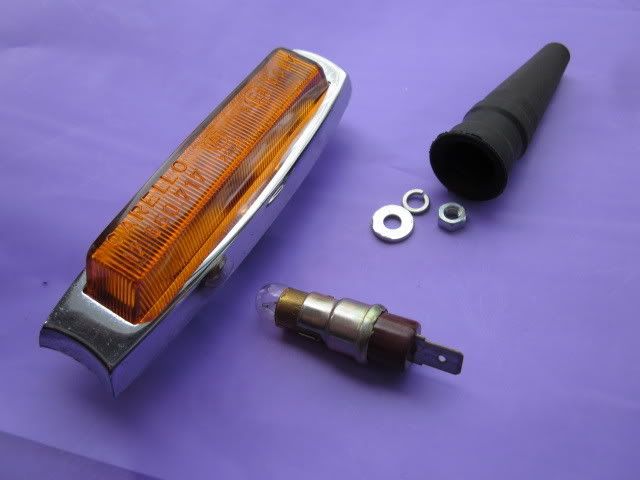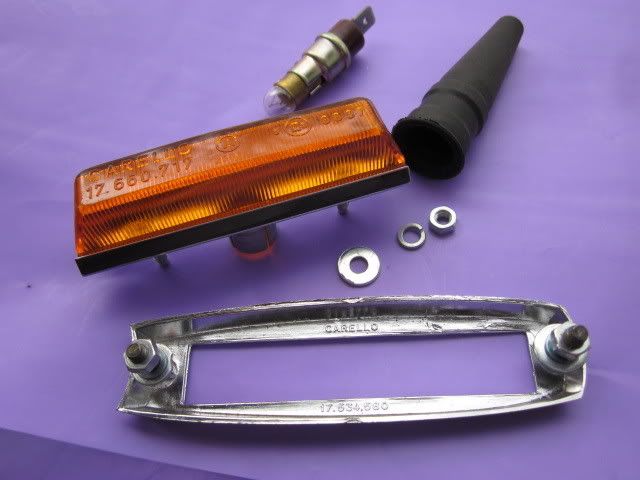 So - your thoughts please. Is the one piece unit an imposter ?