Discussion Starter
•
#1
•
Hey all, I really wanted to figure this out myself, but I'm stumped. Like title says, I bought new wires, the fancy metal-shank ones from IAP, and now I have a no-start condition. The first time around it ran badly, and I realized right away that the firing order might be off. It was; I forgot which way the rotor turns and went CCW instead of CW.
After putting the wires right, I now have a no start. Once in a while it backfires in the intake somewhere, but that's it. I have fuel, and dry out the cylinders after attempting to start. If I hold the coil lead to the mani, I get a spark, but sort of weak in my opinion; I think it should be like SNAP SNAP SNAP, but it's not even close. If I hold #4 plug to the manifold, I get a light spark, but not continuous, like it's not sparking at times.
Coil resistance FWIW is .8 primary and 3.7K ohms secondary. Right in there, going by threads I've researched.
I tool out the washer bottle to access the flywheel sensors, and while they both ohm'ed out OK at about 1K ohm, the harness side of the connectors looked terrible. The black wires on both the grey and black 3-wire connectors were bare from the connector to the harness bundle, and when I pulled off the rubber boot, it looks like the three wires disappear into a 'sheath' surrounded by wires, like a coax. I don't know if they are any good or not! I wanted to cut back the sheath and put on a new connector, but I'm not sure if it's supposed to look this way, and I just notice because the rubber boots that cover the female connectors have rotted away...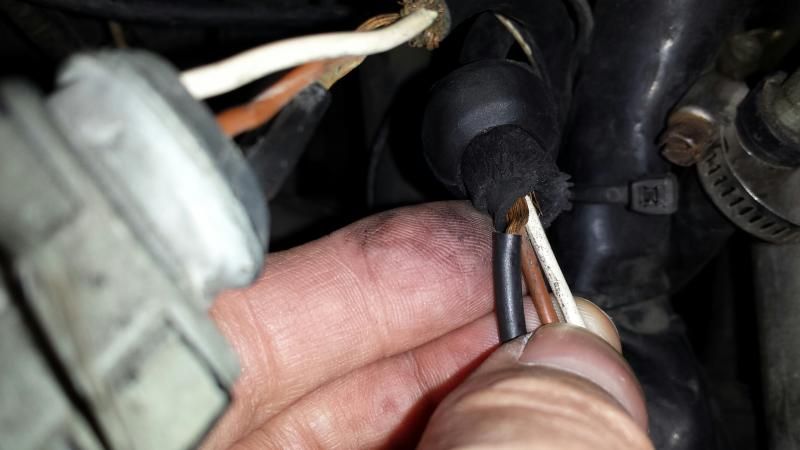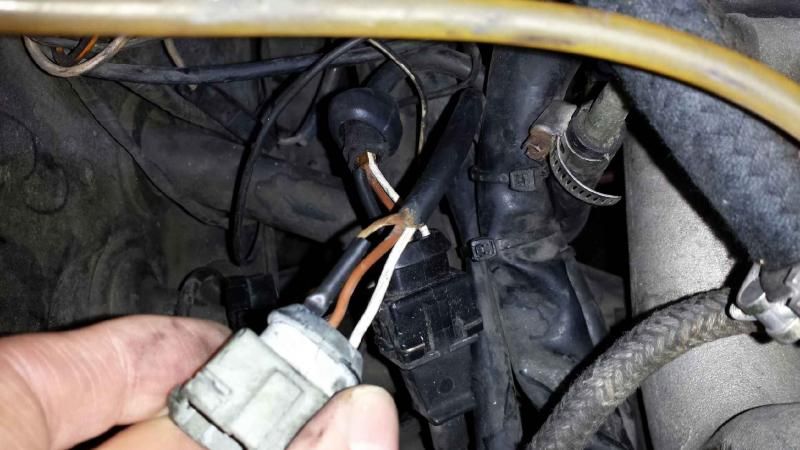 Well, my next move is to throw a new coil at it, as maybe the original died after the plug wire change. Most no start conditions that I've read pointed to a bad speed or position sensor, but mine seem 'ok'. Any other advice is gladly accepted. I haven't tested the ECU harness yet...
Thanks,
John