Discussion Starter
•
#1
•
I just installed a new timing belt and tensioner. The tensioner was not "new" per se, but a different (used) oil-fed one than I had been using previously. Note, I use the old-style tensioners but without a hydraulic feed.
While "age" was my primary reason for swapping in a new belt, I was also hoping to address another potential issue - the belt was tracking all the way to the outside edge of the pulleys. For as long as I can recall, the belt has always tracked towards the outer edge on my engine, but I noticed some time ago that it was right out flush with the outer edge of the pulleys.
Speed ahead - the job is done - idling in the driveway, the belt is tracking pretty much dead center. I go out for a spirited run, and sure enough, the belt is back to tracking on the outside edge again.
Here's a pic I took of the old belt before removing, but the new one is pretty much back to tracking in the same plane.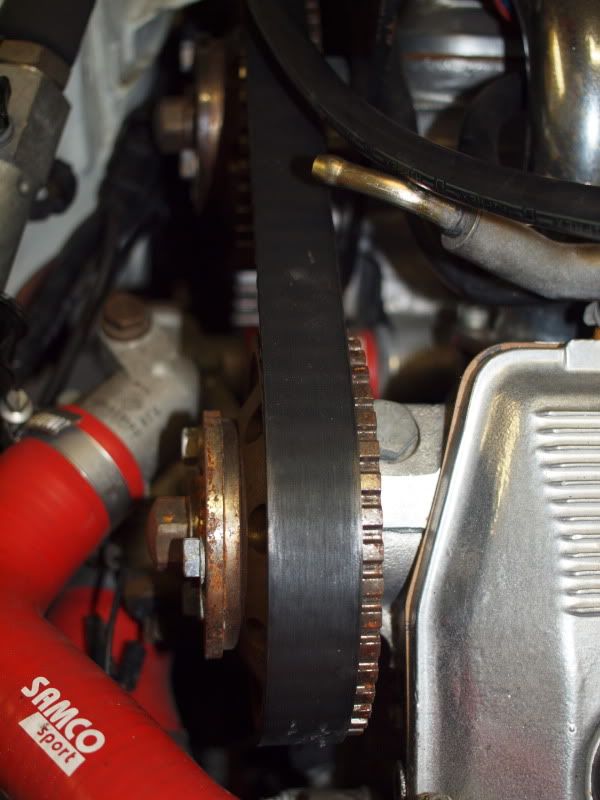 Thoughts? Should I be concerned?