Discussion Starter
·
#1
·
Hi,
might be interesting for you what I've done 'cause not much about that on this forum. I was tired of my unstable DellOrto so I dicided to make an experiment with motorcycle carbs. My choice: four Mikuni carbs Yamaha 1300 ccm for $80 in perfect condition. The home made airbox fits perfect. The rest you can see on the pics.
Foam mold: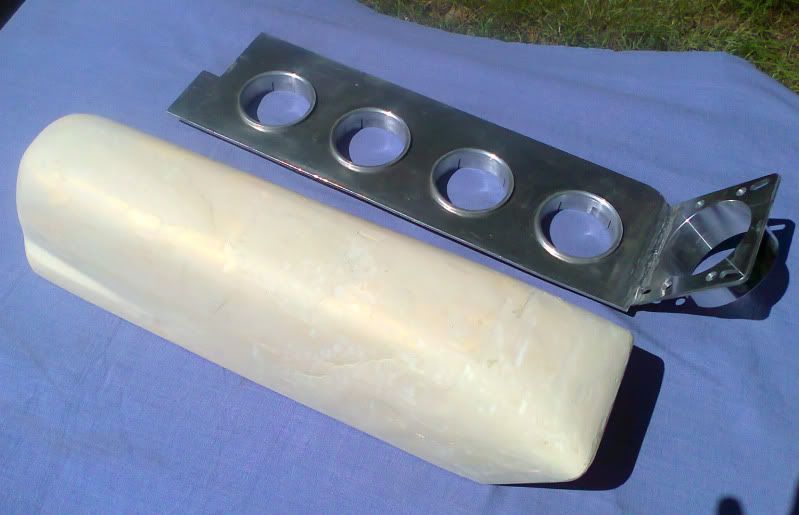 Glassfiber body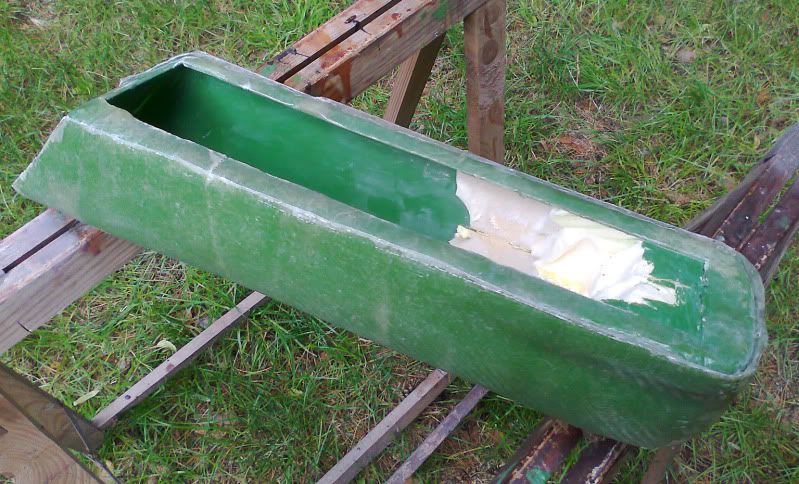 Ready to install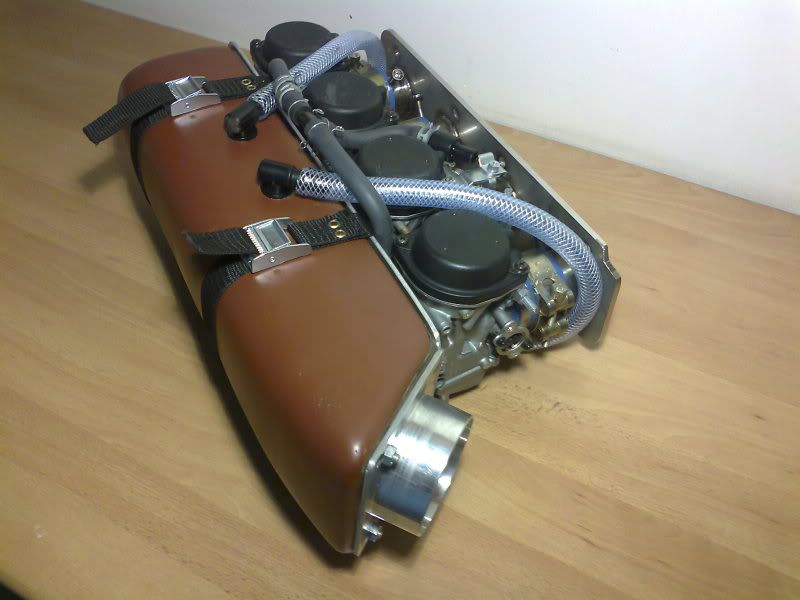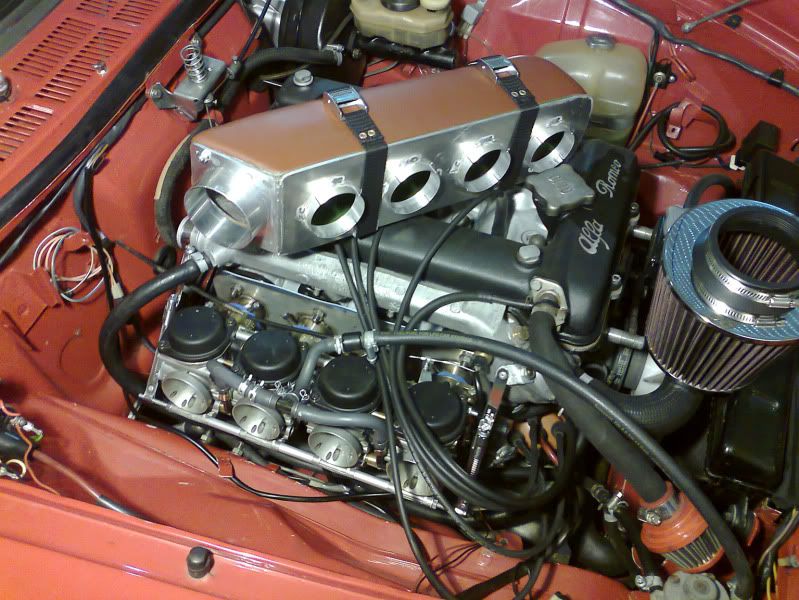 And here we are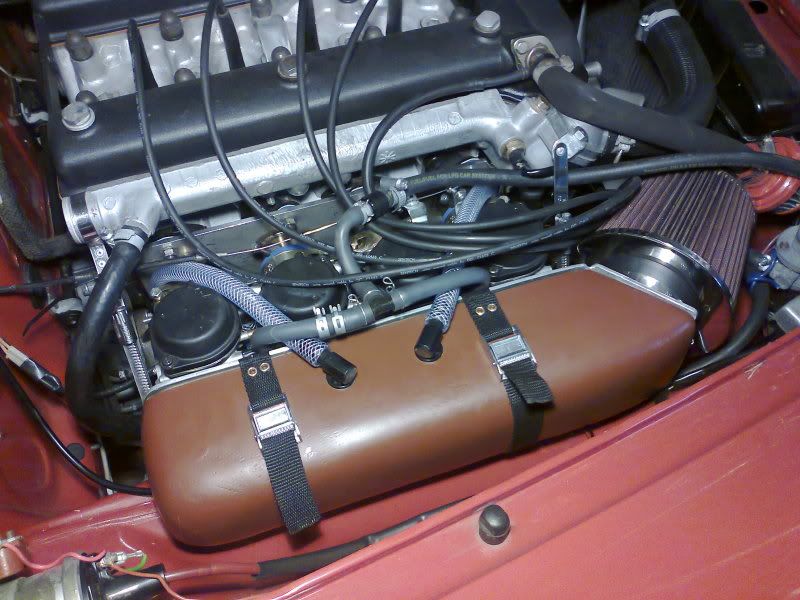 Not tuned carbs: easy engine start, idle perfect, car pulls good at low rpm and has fantastic low gas mileage 7,5 l/100 km touring at 100/110 km/h but poor dynamic and poor max speed. So could be cheap driving her daily in the city. We like to step on gas pedal sometime and we don't care of gas, isn't it? So I tuned the carbs in three steps:
1. Main fuel jet 107.5 changed to 112.5; result slighlty better but still no enough power and lean mixture at higher revs.
2. Main fuel jet changed to 122.5; yes that was probably what was needed. I tryed to stay with as low gas mileage as possible so dicided to take just one last step to improve dynamic at middle revs
3. The needle gone up; clip one groove down and one shim under the needle.
I'm very happy with the result. The carbs are extremely easy to tune, adjusting and sync. I feel that they got much more potentaial and power that can be awaked but I don't want to visit gas station more often. The airbox killed carbs noise and now it is very nice throaty deep sound from the back pipe only.
And one thing: that set-up when tuned and adjusted you can disconnect from the engine intake and put it on again not loosing synchronization; just plug and play !
Now it's time to do some serious set-up for having more fun. I have bought FCR set-up for $400 on ebay. After first test; friend of mine in TR6 with supercharger smells my back pipe
and the carbs are not even tuned yet, sorry dude. Don't aske me about gas mileage. Now time to play with tuning. Any time I can change set-up one to another within an hour; just eight bolts.