Discussion Starter
·
#1
·
Hi fellow Alfisti I have a question about bumpstops and shock boots for my 87 Milano. Here is a pic of the new Koni Yellow shock along side the bumpstop/boot, shock and associated hardware from the stock setup.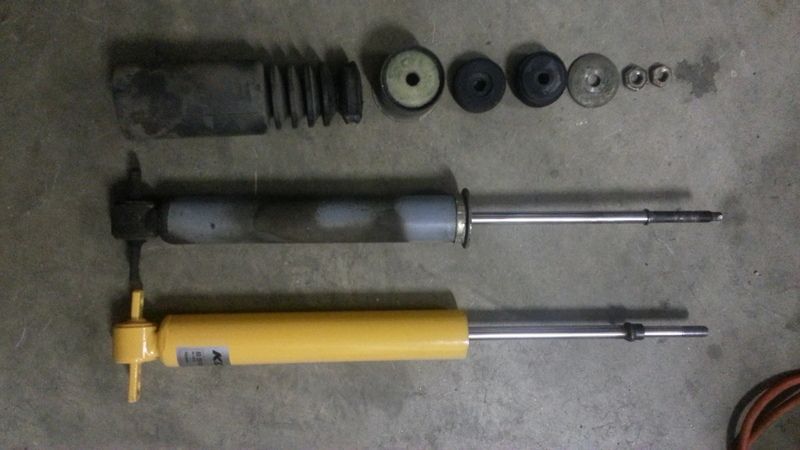 My questions are:
1. Do I need the bumpstop/boots on the Konis (I assume yes)?
2. If yes to #1, how do I fit them? Investigating the amount of thread on the Koni shock rod it seems like I'd have to trim them up a bit to fit over the welded "bulge" collar on the Koni shock. In other words shorten the bumpstop part.
3. For the top cap, would it just slide over the bumpstop/boot, essentially trapped in place once I install everything? I had to tap it a bit with a hammer for it to let go of the old shock.
Thanks!
Pete