Hi Everyone,
Key facts: 81K miles, salvage title, needs timing belt service, cracked windshield, perfect dash, very clean interior, needs a lot of work -
$1000
I recently picked up a VERY nice LS from a forum member on here (wasn't cheap as far as 164's go) and we definitely don't need 2 164 LS's in my driveway.
My father purchased this white LS about 4 years ago with 58K miles on it. He drove it to work everyday, and I drove it on and off in college for a year or so (I had another small car I drove as a daily).
It currently has 81K miles. It has issues. The power steering line leaks, the LCD panel doesn't display properly (hasn't received forum member Goat's attention yet), the A/C needs a recharge, and I think the front suspension bushings could use a re-fresh. The car didn't burn much oil if I recall, and did not smoke at all. There is a large crack in the windshield. I have a spare un-cracked windshield that I may be willing to let go with the car for the right price.
My father and I attempted a timing belt job in 2010 - the car received a new tensioner, t-belt, and accessory belt but I think only some of the idler bearings were replaced. It was our first time doing a t-belt on a 24V and I don't think we got the tension quite right...the belt seems a bit looser than it should be, but it's not terrible. I drove it for another 100 miles and the water pump failed shortly after
I would definitely recommend the timing belt to be re-tensioned and any bearings that we didn't get to be replaced.
I pulled over immediately and the car was flat bedded home where it has pretty much been sitting under an expensive car cover ever since. I have started the car up and run it for a couple of minutes just to keep the juices flowing (obviously I only let it run for 2-3 minutes at the most since the cooling system isn't working) every now and then. It still starts on the first try.
The car has a really nice interior...the rear seats are like new, and the driver's seat and arm rest has been re-dyed. There are no splits or cracks anywhere on any of the leather. If it weren't for the failing leather on the shift knob, I would say the interior is about a 9 out of 10. The headliner doesn't even sag like my own expensive LS.
The car carries a salvage title - there is no sign of damage anywhere and the previous owner (also a forum member) had the understanding that the car was up at an auction and sabotaged so it would not run, forcing the auction house to sell it as a non operating vehicle? I don't really know the particulars of the story but this is all I know.
The clutch is good, there is no chatter on take-off. Third gear does grind when shifting fast with the oil warm. The rest of the gears are perfect. This could be cured with a thicker weight oil possibly (People recommend dropping ATF in favor for a thicker oil in the trans I think for the 164's), but don't be surprised if you end up swapping or rebuilding the trans to fix the issue. I can link you up with someone that is selling a good working trans for $400.
Finally, some of the clear coat is starting to peel. A repaint would be needed for it to look its best.
Those are all of the major issues. I hope that someone would make a nice driver out of it. I am pricing this car cheap to try and find someone that will do that rather than part it out.
Craigslist style break down:
Good oil pressure
great interior
engine has good power
sunroof works
A/C worked well when it was charged
good clutch
good brakes
little to no oil consumption
no smoke from the exhaust
ANSA dual tip muffler
Items needing attention:
Timing belt and water pump
windshield
suspension bushings
power steering line leak
upper engine mount "dog bone" needs replacement
A/C needs a charge
fair amount of dings and dents
Here are some pictures when I was driving it in 2007-2009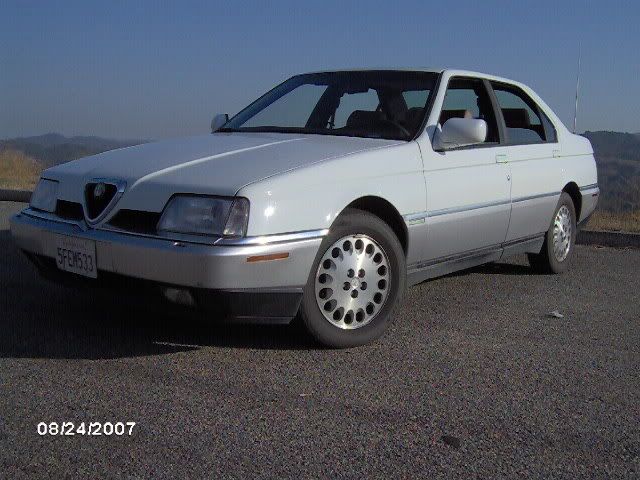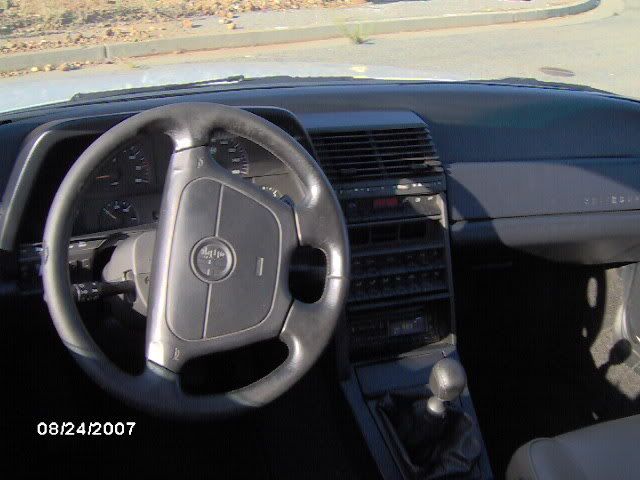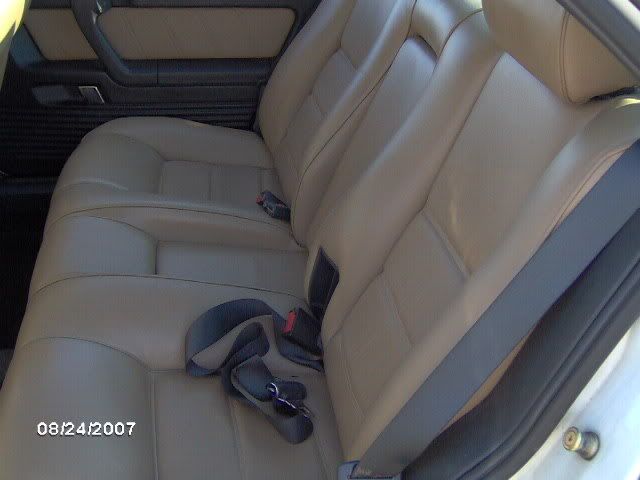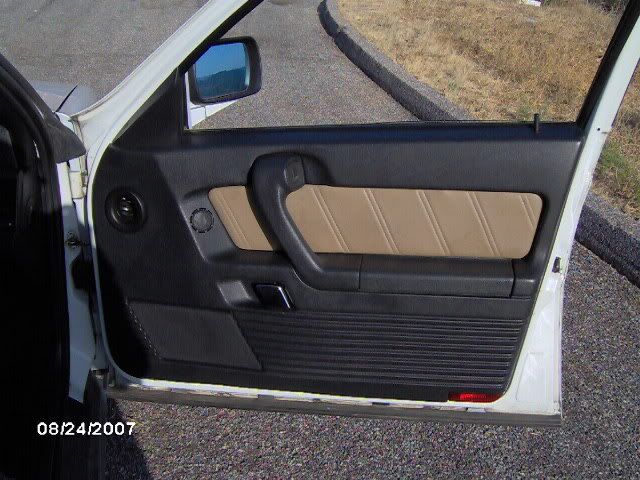 I will post some pictures very soon of it currently. It is essentially the same but the clear coat failed on the door mirros under the car cover and the interior would need to be detailed to look as nice as these photos.
Price:
$1000
Please email me at:
[email protected]
or call me AFTER WORK HOURS on my personal phone at 408 316 1358. I leave this phone at home so I won't even hear it ring during the work hours.
Thank you for your time!