Dear experts in performance automobile parts. I am building an oil cooler for my G37 Sport. I have all the hoses and coolers figured out. But I am having hard time finding "Thermostat Sandwich Adapter". Any one know a good dealer around So Cal? And if you have any tips and suggestions please PM me or post on this Thread.
Thank you for your advise.
As I am building. I will be posting more threads. Please further advise me, and wish me LUCK.
Once again thank you
For now I ordered two products off eBay. And spent little over $200.
Mocal Hi Flow Sandwich Plate Thermostat BSP Adapters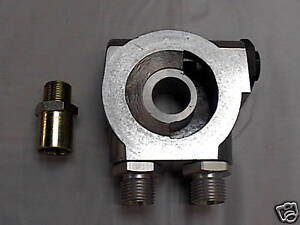 Setrab 619M22I Oil Cooler 5-3/4x11-1/4 w/ AN-6 fittings
Hose and hose ends, I am taking all my ordered parts to the local vendor
"Sweet Performance Products"
, and have him figure out right hoses and hose ends.