Discussion Starter
•
#1
•
hi, just for a bit of fun I thought I'd post an update on my efforts to reproduce the battery hold down clamps/threaded bars on my 1982 GTV6. As is typical with these cars, the bars tend to warp over time and to get them free you have to cut one of them to get them out.
So you end up with unusable parts that don't look pretty when derusted and painted.
So I decided to do a search online for similar parts and to see if i could reproduce them for the GTV6.
I found these on eBay, quite cheap.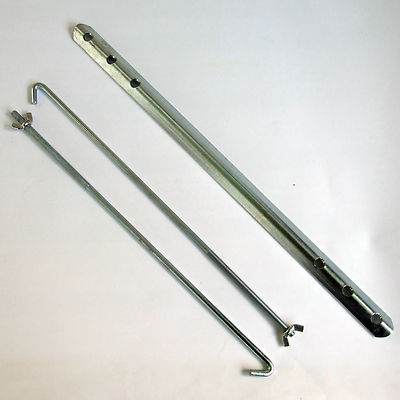 Battery clamp kit. This bracket is adjustable in length and height and can be made to fit many applications. See spec below. Widest Central hole pitch 350mm then 287, and smallest 223mm approx. Off centre options are 316mm 255mm.
I took them down to the local iron forge and they bent the edges in the same shape as the original and then cut the top to match the thread length. Then after a lick of paint the replacement bars are almost identical to the originals, only difference is the thread is zinc coated and instead of nuts they use wing nuts.
The original clamp is in excellent condition so didn't need to replace it, just the threaded bars.
job done!