Note: Ad changed to give more specifics.
1991 Alfa 164S VIN # ZAREA33E6M6229643
24200 original miles. 1 Owner
Red with charcoal trim.
$15,000 neg.
Everything on the car is original except:
Tires recently replaced with Pirelli P6's (originally were P4000, no longer made)
1 wheel, which was slightly damaged, was replaced with a new, original equipment, wheel. (The original will be included as a spare, it is still usable)
Muffler replaced in 2005 by Algar - original equipment.
Gas filler recall completed.
No other work has been done to the car other than normal periodic service.
All equipment on the car works as new. Recent PA inspection.
I have kept the the car garaged and coverd always. The car has never been in winter weather. In fact, it has only been in the rain about 3 times.
Extras to be included with the car:
Printed 3 vol. shop manaul
Red car cover - good quality, slightly sun faded (better than faded paint!)
Custom front window sun shield.
Custom 2 piece bra
New set of factory carpets (as well as the ones in the car are in good condition)
Custom set of leather log books
Original paperwork, sales brochures, road tests, and other memorabilia.
In 1994, my brother and I drove the car in "One Lap of America".
This is a 6 day tour that stops at various race tracks (Walkens Glen, Michigan International, Lime Rock, etc...) where 2 times laps are run for score. The car was run totally stock and we finished 43rd overall. Photos of this event included.
Also included will be a copy of Keith Martin's video "Alfa Romeo Spotter's Guide" which features this car (as well as a lot of other great Alfas)
I bought my 164 as a collector car and ahve used it only for fine weather driving.
Three kids in college forces sale.
Call number below (don't want scripts getting my number) if you want to take a look at it, ask for Tony.
Home
Cell:
Now on to the pictures.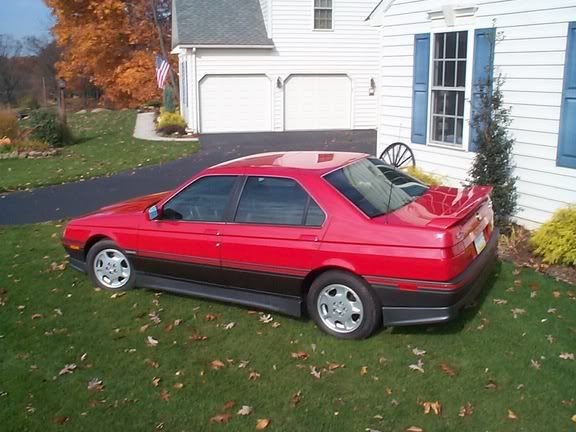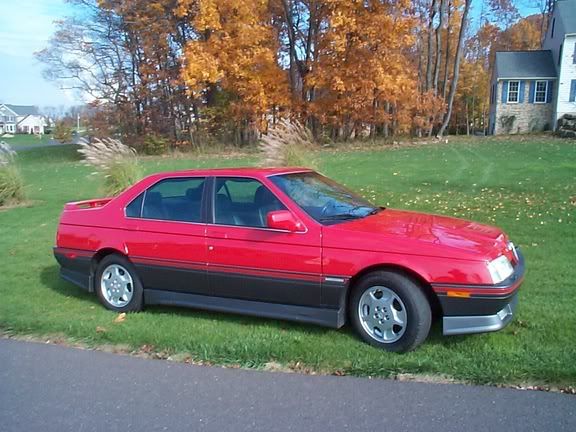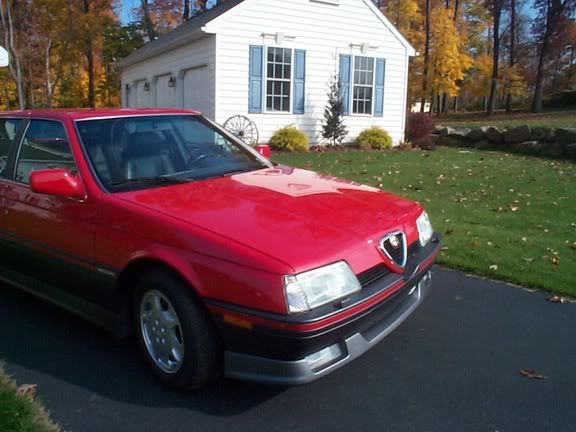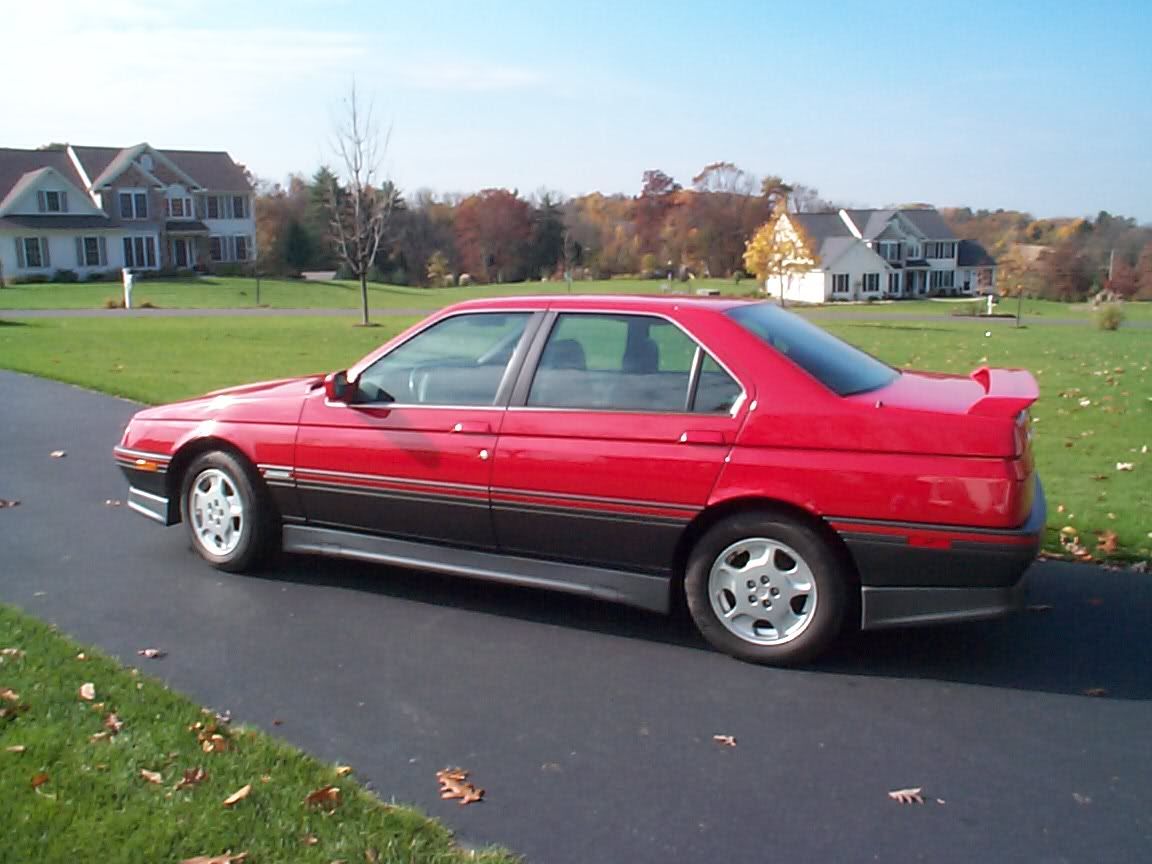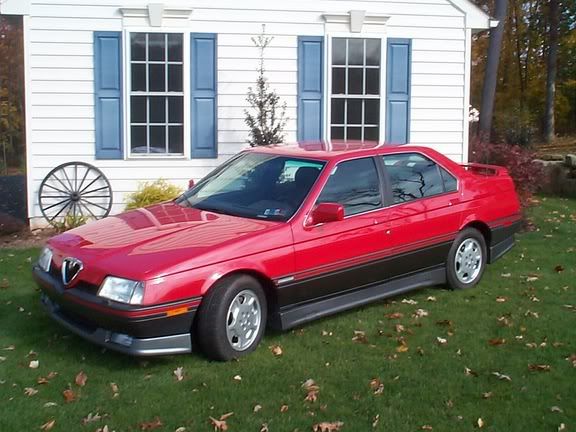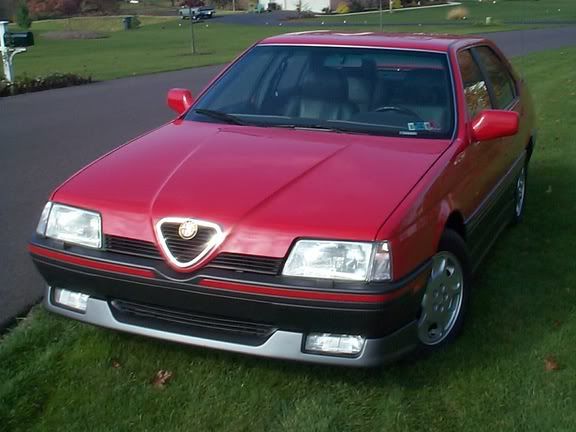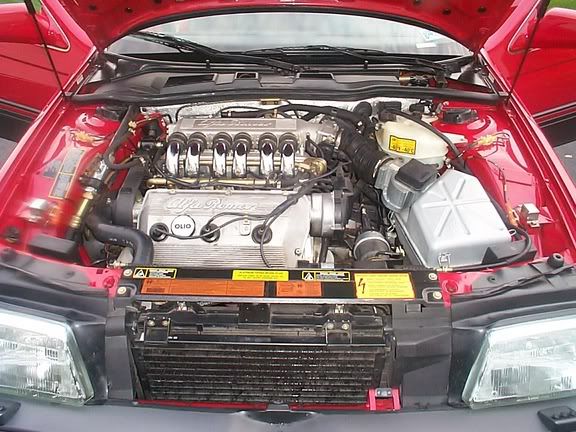 As last year (SCCA track day, invited by family (uncle) only other race day it has gone through (not a season race car), but that's what these cars love to do anyway!)