Discussion Starter
·
#1
·
Hi,
If someone has a 164 cruise control stalk collar lying around
could you do me a favour and measure it for me?
Just the arrowed bit here -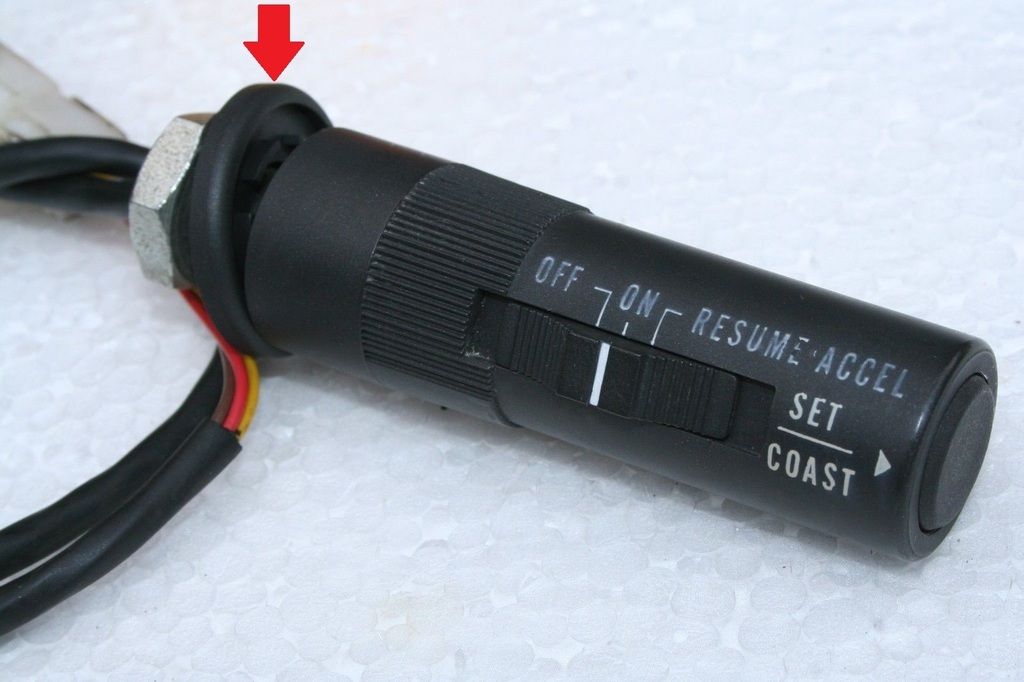 I need the overall diameter, thickness and recess depth ( I appreciate that that is not going to happen if it is fitted to the car! ) and if a radius gauge is available ( that's a bit of a long shot I know! ) the radius of the outer edge. The primary measurements I need though are the overall diameter and thickness.
Reason? I want to fit cruise control to my 1997 GTV ( which was never even an option on the car throughout its production history ) and as with everything I do to my car I want it to look as if it was put there by the factory. As the wipers/lights control stalks are essentially identical to those in the 164, the 164 cruise stalk is the obvious choice to me. To that end, I have purchased the Rostra 250-3304 which appears to be the same as the 164 cruise stalk
http://www.rostra.com/images/2503304/2503304-small.jpg
To make my installation look more 'factory' I want to make a replica of the 164 collar to finish it off neatly.
Thanks.