Discussion Starter
•
#1
•
Hi everyone,
My Alfa 105 GTV 2000 (RHD 1974) has an incorrect double v-groove crank pulley which I use for my AC compressor. Unfortunatley, there is a space of about 12mm between each v-groove on this pulley and this protrudes too far out in front of the engine with the result that I can't use an engine fan. The original AC setup did not have this problem so I am searching for a double v-groove pulley that doesnt have the 12mm gap between the grooves my current pulley does.
Does anyone know if an AC pulley from an 82-89 Spider would work for example? Such as the one depicted here: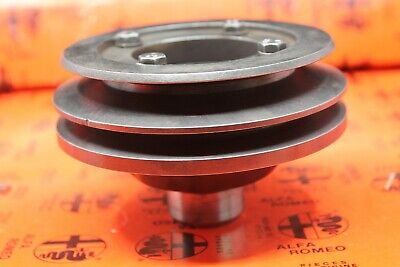 Find many great new & used options and get the best deals for Alfa Romeo Spider Crank Pulley with AC 83-89 at the best online prices at eBay!
Many thanks for comments or suggestions