I have this listing on eBay UK: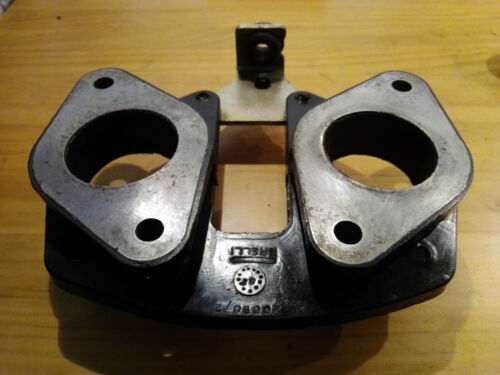 Find many great new & used options and get the best deals for Alfa Romeo carburetor rubber mounting, 40mm (twin carbs) at the best online prices at eBay! Free delivery for many products.
It is the central carburetor mounting for twin carb set up.
I purchased this in a set of used mounts for my Alfetta GT (GTV)...but
Unfortunatly this in for cable operated carburetors...my car is not.
It is a used item but condition of important rubber part is as new
It has been removed from a decommissioned car and will need a little cleaning up before use.
Shipping cost may be a little high as I am located, Spain, Gran Canaria.
Offered at half price of new new item (EB Spares, UK)