Discussion Starter
•
#1
•
I have a shelf full of nice high zinc/ZDDP conventional VR-1 20w50. I had planned to use this to break in my fully re-rebuild two liter motor, then I saw a quart of Comp Cams 10w30 break-in oil on the shelf and recalled I used it last year to break in my Porsche 964 motor at the advice of the shop who redid the heads. I really hate discussions about which miracle juice to use, they feel so futile as I have zero ability to truly research these things, it's all opinions and experience.
So. Those who build lots of motors. Do you use a dedicated break-in product or the same conventional oil you'll run the motor with?
Free Shipping - COMP Cams Engine Break-In Oil with qualifying orders of $99. Shop Engine Oil at Summit Racing.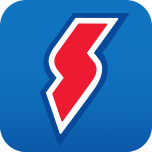 www.summitracing.com
Regardless I will follow the normal procedures: ~20 minutes @ 2000 rpm, rad cap open, then varied loads no steady RPM cruising, drain oil after 200mi, next oil change after 1000mi then beat on it hard.