71 Berlina 74 GTV 17 Giulia Q4
Fist post of what no doubt will be many pages.
Here she is in her new home. The car sat for 29 years in a dry metal building and didn't roll very well. Fortunately I had spare rotors and calipers so I can now roll it around. The rust was understated but what else is new. It's straight and doesn't appear to have had any shunts, a good canidate for someone who has always wanted a Berlina.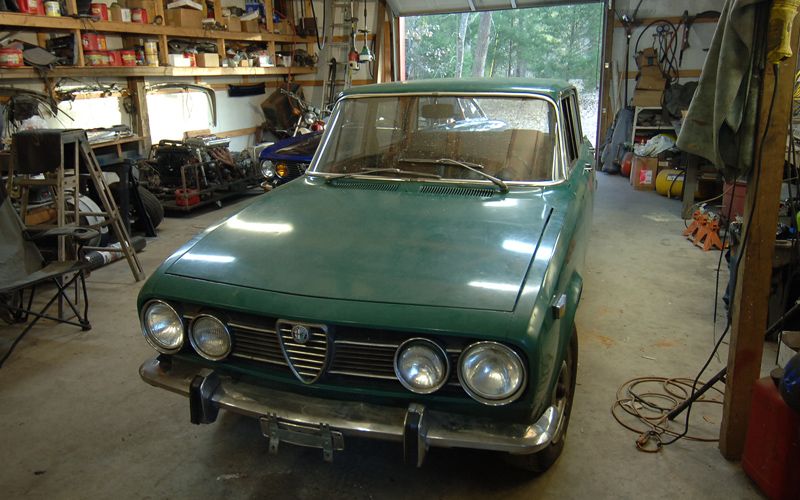 9.