Discussion Starter
•
#1
•
I have some questions concerning the Alfa 1900.
1) Can someone confirm that the 1900 T.I. Pantera cars were made by Carrozzeria Colli?
How much of them were made, in which year(s) was that, were they all T.I. based?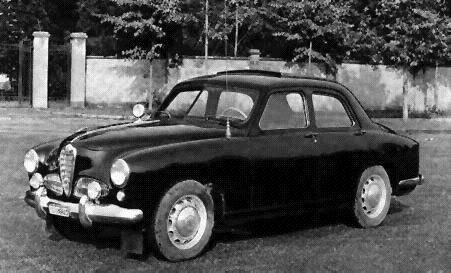 2) Were the military 1900 Torpedo cars internally made by Alfa Romeo or were they also made by a carrozzeria? Which one was that, how many were made, were they all made in 1952 and made they all use of the standard 1900 engine?
3) Were all the regular chassis (wheelbase 2630 mm) used by the coachbuilders '1900 L' chassis or were also chassis used that did not wore the 'L' name tag? Does that include the Torpedo and Pantera models?
4) Which of the 1900 cars were officially Alfa Romeo models, distributed through the Alfa Romeo network and promoted with official Alfa Romeo advertising?
I think it were the following:
Alfa Romeo Berlina
Alfa Romeo Primavera by boano
Alfa Romeo 1900 Sprint / Super Sprint / C Super Sprint by Touring
Alfa Romeo 1900 L Cabriolet 'Victoria' by Stabilimenti Farina
Alfa Romeo 1900 C Cabriolet by Pininfarina
(Alfa Romeo 1900 M but not for particular use)
But I'm not sure if this list is complete and correct. For instance was the 1900 C coupé by Pininfarina an 'official' model.
Please can someone complete/correct this list?