This tool is used to check the fuel pressure of the in tank pump.
With a T fitting put in the other end of the hose. It can also be used to check fuel pressure at the engine by teeing into the fuel pressure line.
Tool end is thread for a European fuel pressure gauge. 16x1.50mm
You will need a 1/8 Inch - 27 NPT to M16x1.50 adapter
You can by these adapters to install a regular fuel pressure gauge. These are the ones I used to adapt mine.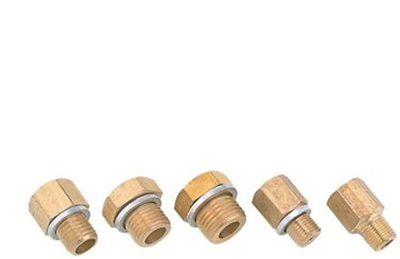 Find many great new & used options and get the best deals for Equus 9848 Oil Pressure and Electronic Temperature Metric Adapter Kit at the best online prices at eBay! Free shipping for many products!
25.00 plus shipping