Dear all
Recently I decided to go on the route of alternator conversion on my early '67 Super. I'm very kind of authenticity and originality on my cars but the one who are using their Alfas as a daily driver will understand me.
Removed the original dynamo and fitted an alternator from an 'Alfa 75' ('Milano' in the US), featuring built-in voltage regulator. Not a straightforward 'bolt on' conversion as many people think, but nothing really difficult. Shims here and there and job is done.
Now my problem:
My air canister is the early type of
dual carb
models (Duetto, Sprint GT/GTV and Supers)
It DOES NOT fit anymore as the inlet pipe, which is running to the front of the engine, definitely interferes now with the alternator.
Tried to tilt back the alternator toward the engine, as if I was using a shorter belt, but No way... :confused
Of course this was anticipated in the project, and it was very clear for me: Early 1750 models were equipped with the same type of crossover air filter housing AND they were equipped with alternator, not dynamo. So it should fit... at least that is what I thought...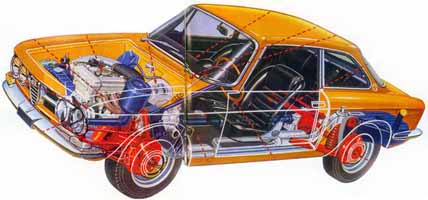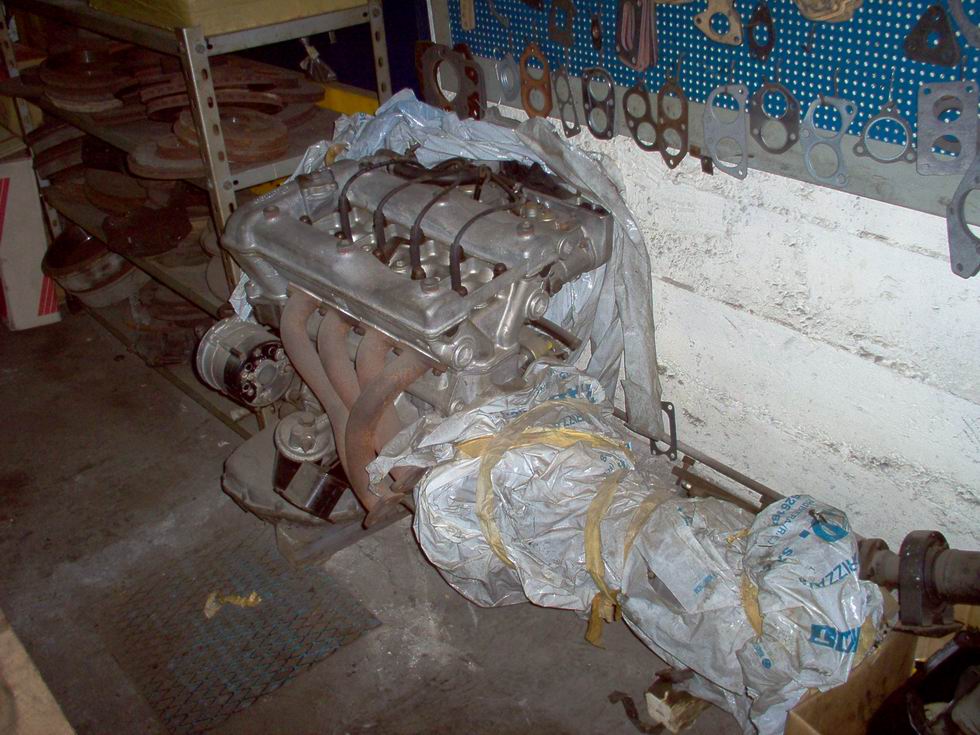 Did I miss something ???
I don't really think that 1750 aternator is much smaller than my late alfa 75 item...?
Should I try more? The truth is that I made little efforts to make it fit as i didn't want to damage the freshly powder coated air caniste with chips and scratches.
Thank you in advance for your help
Best regards
Sébastien