Discussion Starter
·
#1
·
Using a scrapped 1979 Alfa Romeo GTV as a base car, Racer X Design's team began working on the GTV Evoluzione in 2004 and it finished this year (2007). The car was designed by Reuben Zammit and built by Jean Paul Pisani who used metal sheets instead of fibreglass. Both the front end and the back end were completely cut off and re-built from scratch, the track was widened by 8" on the front and 9" on the back, using one off wheels designed in-house
The concept;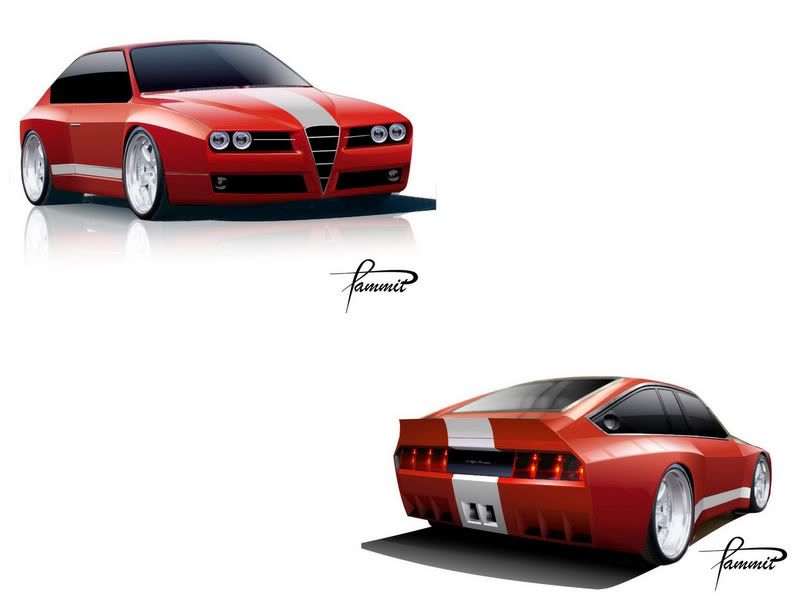 The Execution;
personally I think if they kept with the concept it would have looked better.
The concept rear end looks more "Zagato" & the base of the front spoiler tapers in looking better. the concept looked crisper & sharper to. The execution is too wide & lost some of the subtly in the process - too many hard lines on the end result.
Good attempt tho - take my hat off to them.