Discussion Starter
·
#1
·
Narrowing the "fleet" once more, and letting a couple toys go. Purchased this car from another forum member last year. Has spent it's entire life in Washington state, right until I had it transported to me early last summer. It is an *incredibly* solid car, and a great driver. Here are the details:
'83 non-sunroof GTV6, "Nero-Metallico" over black/tan interior. ~171k miles on chassis, and reportedly ~70k on the rebuilt 2.5 motor. Salvage title from 1999; the engine rebuild was performed as an insurance claim, which branded the title at a time when prices/values were low. No flooding/history of accidents fortunately. I do have a copy of the AutoCheck which I ran when I purchased the car. Vin is as follows: ZARAA6697D1003252
New/recent maintenance parts are as follows:
Mechanical timing tensioner
Timing belt
Valve cover gaskets
Spark plugs
Distributor cap and rotor button
Accessory belt
Driveshaft flex discs
Brake master cylinder
Modifications are fairly light/tasteful:
High-flow catalytic converter
Fox Racing rear muffler
Eibach springs, front torsion bars adjusted to match
Large aftermarket rear swaybar
Bilstein sports front and rear
Poly caster bushings
Aluminum Brembo calipers from an '84+ car
Recaro front seat pair
Momo Monte Carlo steering wheel with hub adapter (original steering wheel in excellent shape, and may swap out the Momo before the sale.)
Milano clutch conversion
15x7 Stilauto wheels with Falken Azenis tires, 19mm spacers on rear
Alpine head unit with Ipod interface
Less than 10k miles ago, Group 2 Motorsports rebuilt the front suspension (upper and lower ball joints, caster bushings, Bilstein's installed, tie rods and boots.) The previous owner replaced the timing belt/tensioner, and performed some basic tune-up services. I've only driven the car ~<2k miles since I purchased it last year. I replaced the brake master cylinder recently, and changed the fluid in the transaxle last year with Redline 75-90 N/S.
Mechanically, the car is in quite good condition overall. According to the previous owner and matching up the paper trail, the motor was rebuilt in 1999 right at 100k miles. The car dyno'd strongly at over 130whp in 2010, at fairly high elevation. Currently the idle is a little lopey/rough when cold, but as soon as the car is either warmed up, or driven a couple hundred feet, it settles into a nice smooth idle, and responds crisply. The transaxle is in better-than-average condition, and 2nd gear doesn't require double-clutching as long as you're still reasonable with the speed of the shift. The driver's outer cv boot is splitting and starting to throw grease, but nothing excessive yet. Power windows work well, all gauges function correctly, power mirrors are still operable, all lights work, etc.
The heater valve is original, and leaking, so it has been bypassed. I intended on doing the Jaguar or MG valve conversion, but since this was a fair-weather car for me, it had yet to become an issue. A/C compressor was removed, but the lines/wiring are still intact.
The body on the car is very straight, and only has a few minor door dings. There is one sharp ding on the driver's side of the hood, and a crease/scratch on the driver's front fender due to an awning breaking free during a freak wind-storm last year. The car will need paintwork to be a show-stopper; the clear is failing on the top surfaces, with the roof being the main detractor. The hatch shows some fading, as does the hood. The driver's tail light lens is cracked, but I have a nearly mint spare that will go with the car.
The all-important rust situation is one of this car's strong suits. The under-body, shock towers, floor pan, jack points, hatch, doors, battery tray, spare tire well, and tail panel are all completely free of any signs of corrosion. The only spots of rust on the entire car are 3 small bubbles forming at the base of the windshield (two on the driver's side, one on the passenger), and a pin-hole in the passenger door jamb area (both pictured below.)
The one real issue on the chassis however, is that the front swaybar mounting areas are cracking on both sides. It appears they were welded once before, but I suspect the car used to have a large front swaybar to match the aftermarket rear, which stressed the mounting points past their original tolerances. Fortunately, being a common issue to these cars, it's not a very involved or costly fix for someone with access to a welder, and a couple companies sell pre-formed reinforcement plates.
The interior is very presentable overall. The car still has it's original pumpkin/tan door panels front and rear, which offer a nice contrast against the black Recaro front seats (borrowed from an E21 BMW, and mesh headrests added), and correct black <'84 rear seat. The dash suffers from the usual cracks, but a molded cover will hide those sins. Headliner appears original, and is not torn, but looking a bit dirty. Door seals on both sides have shrunk somewhat, but the car remains entirely water-tight. Carpet and center console are both flawless, blower motor/fan works perfectly, and the relatively new rear speaker pair sounds clean and clear paired with the Alpine head unit. The trunk/hatch area is very clean, and original aside from an Alpine cd-changer mounted on the passenger side.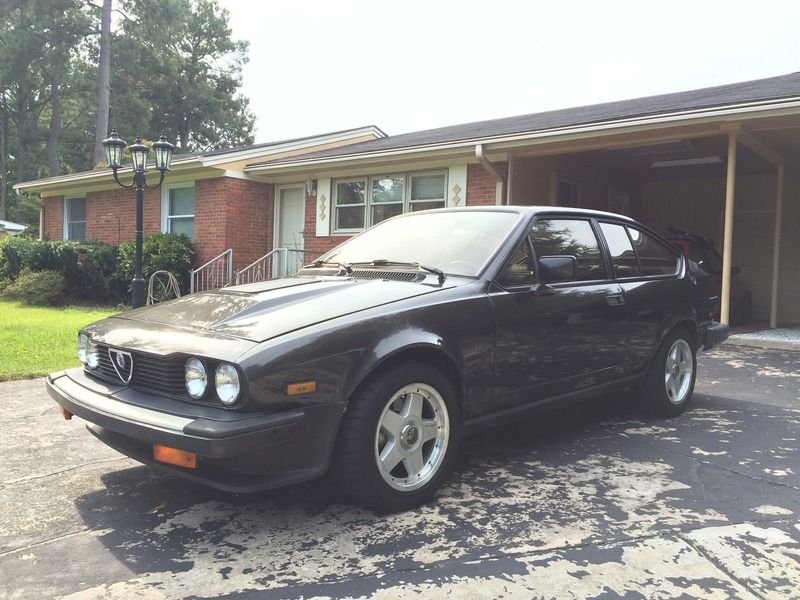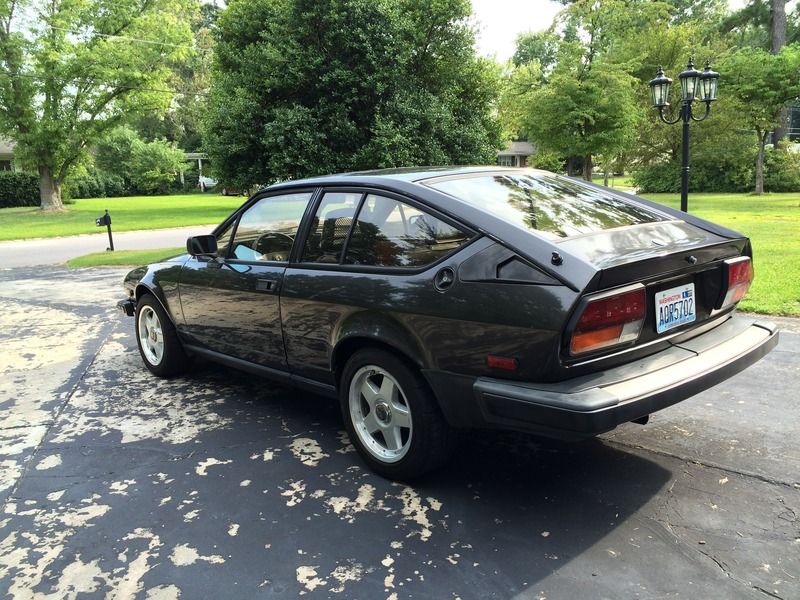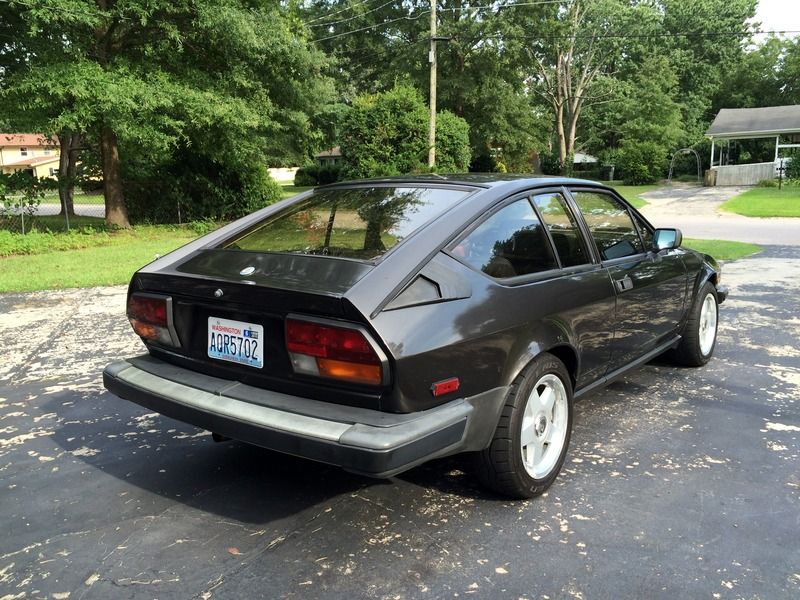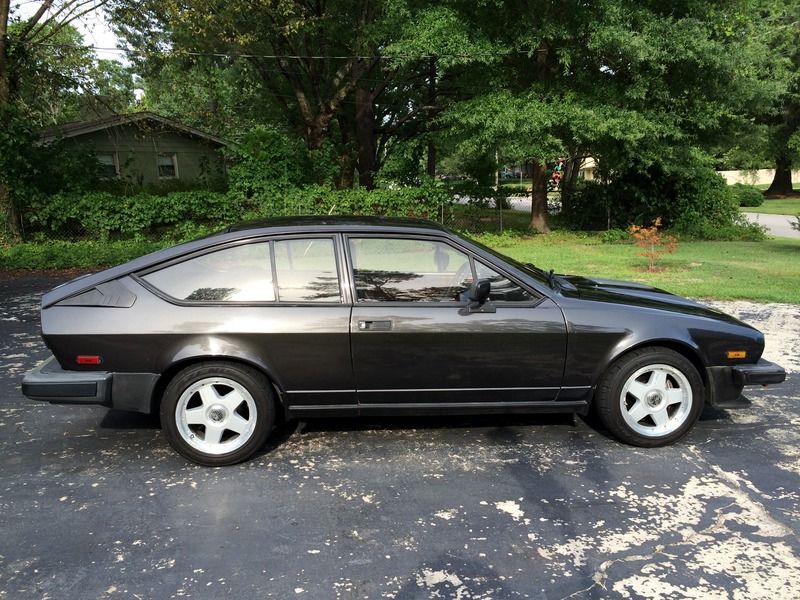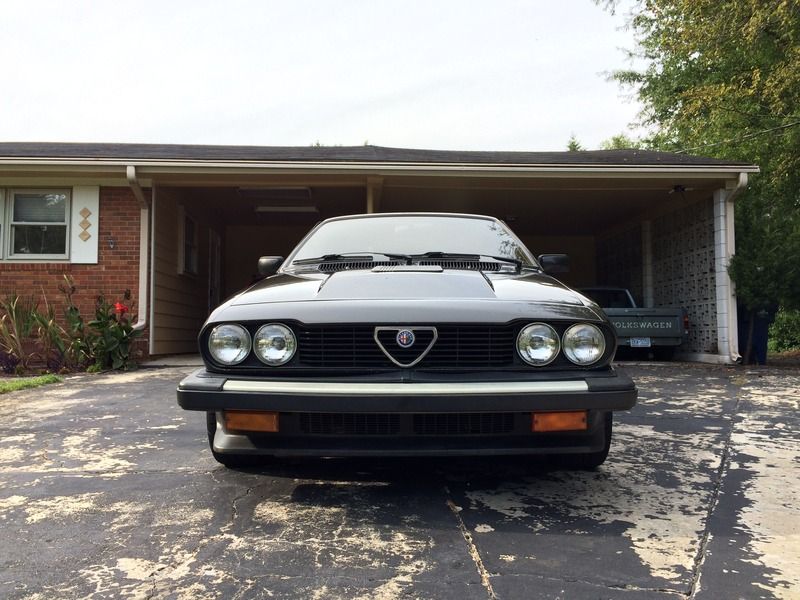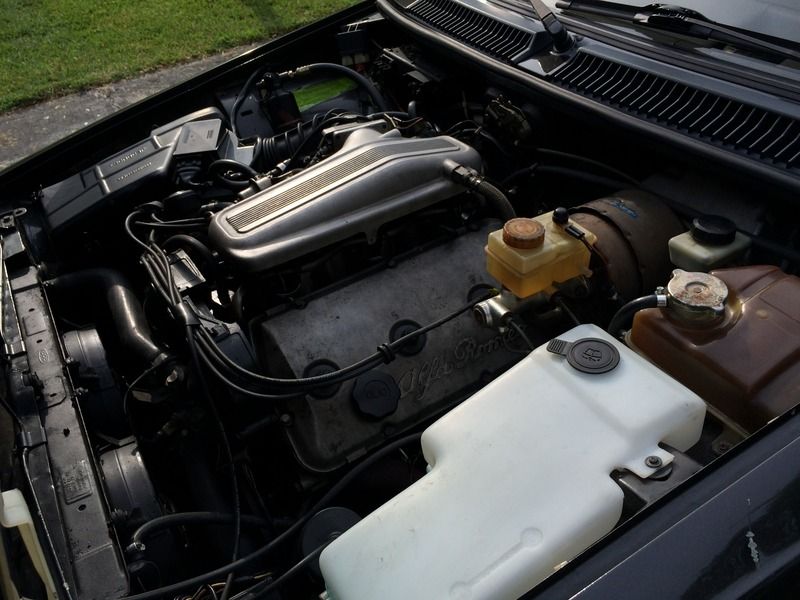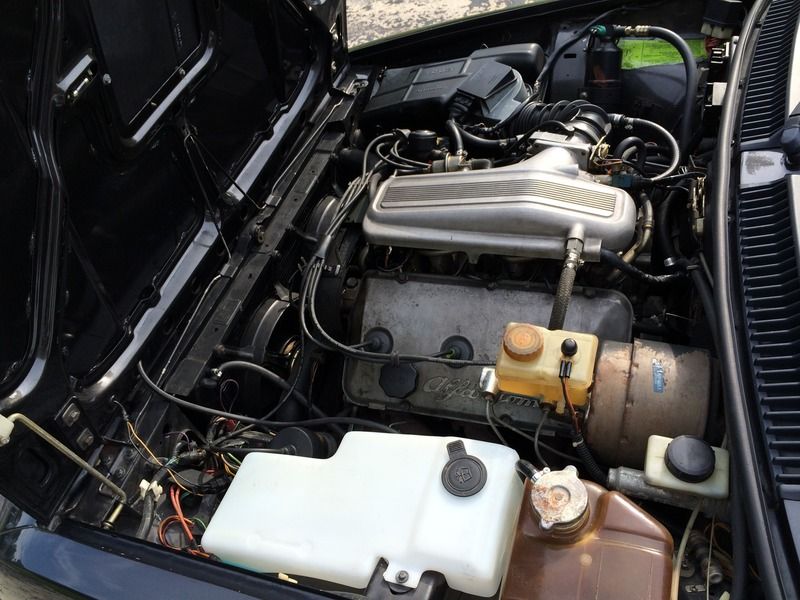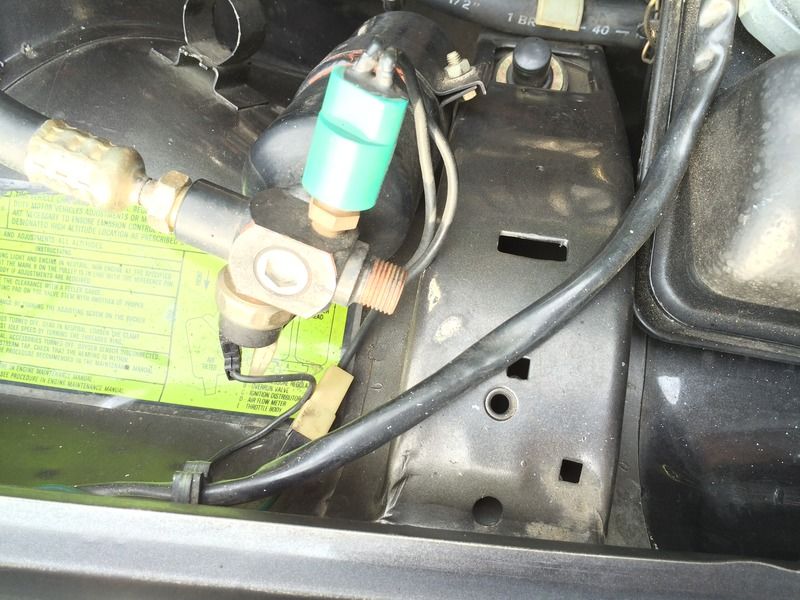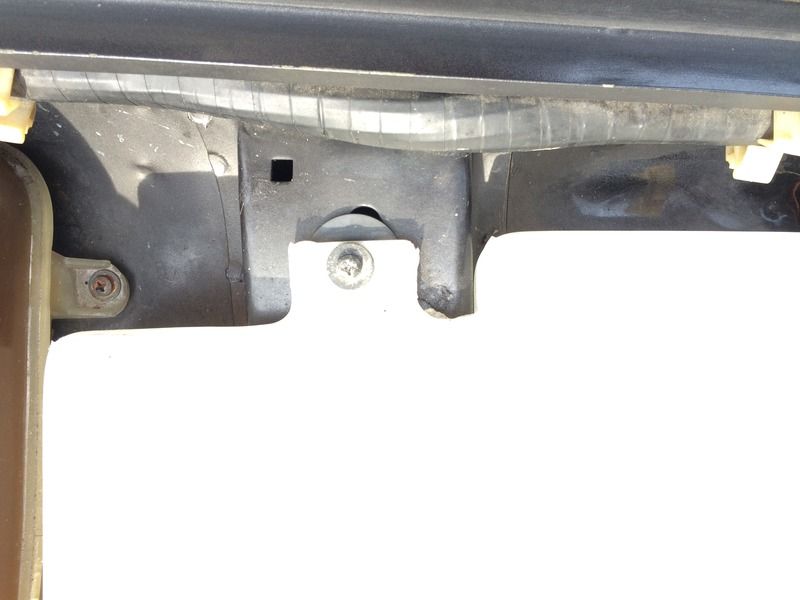 Spot of rust on passenger door sill: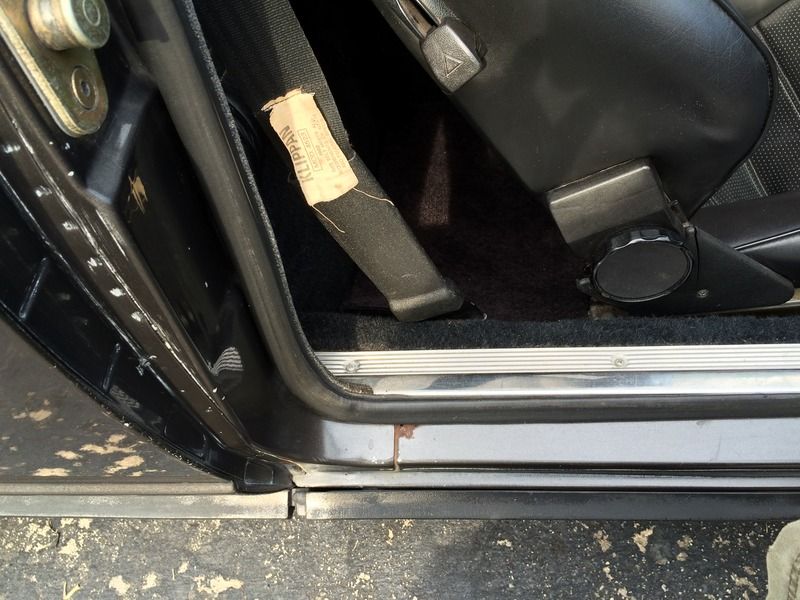 Close-up: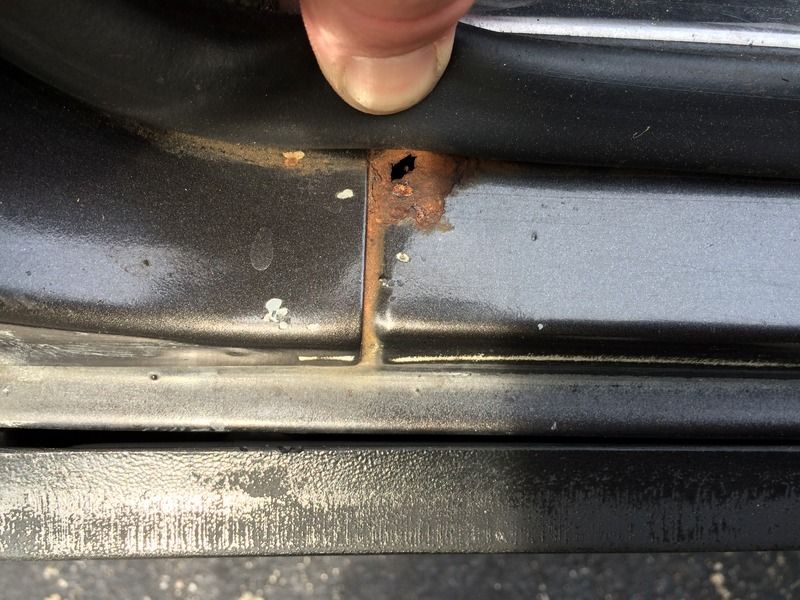 Driver's side cowl:
Passenger side:
Front swaybar mounting area: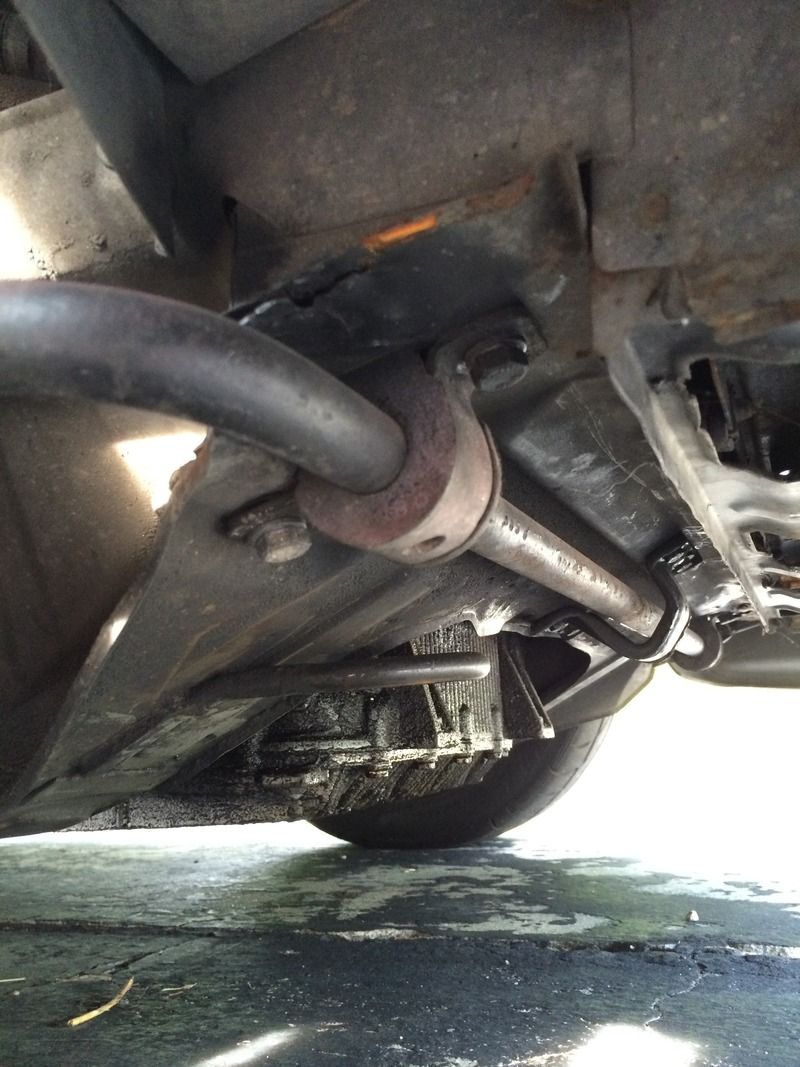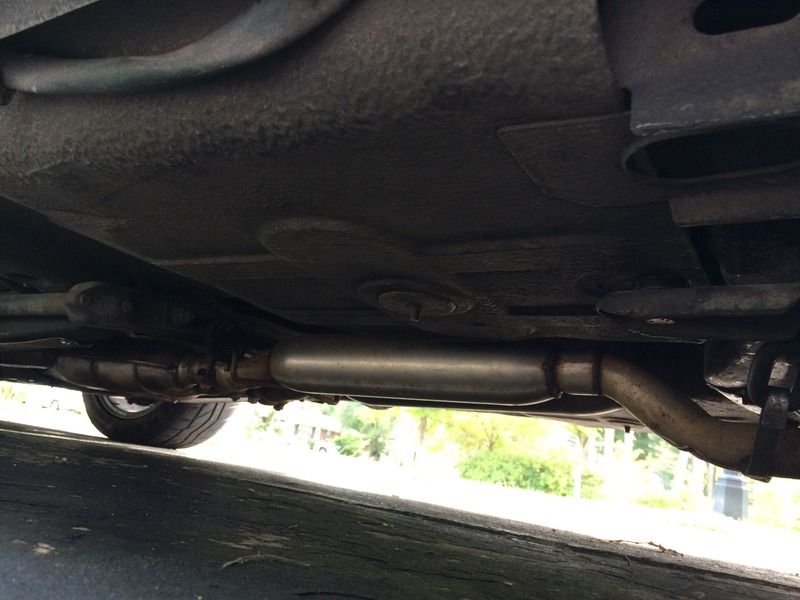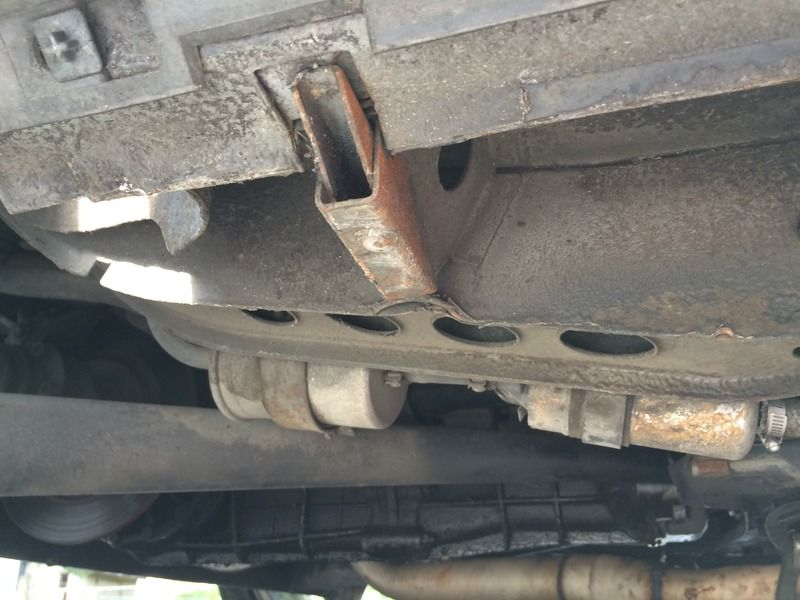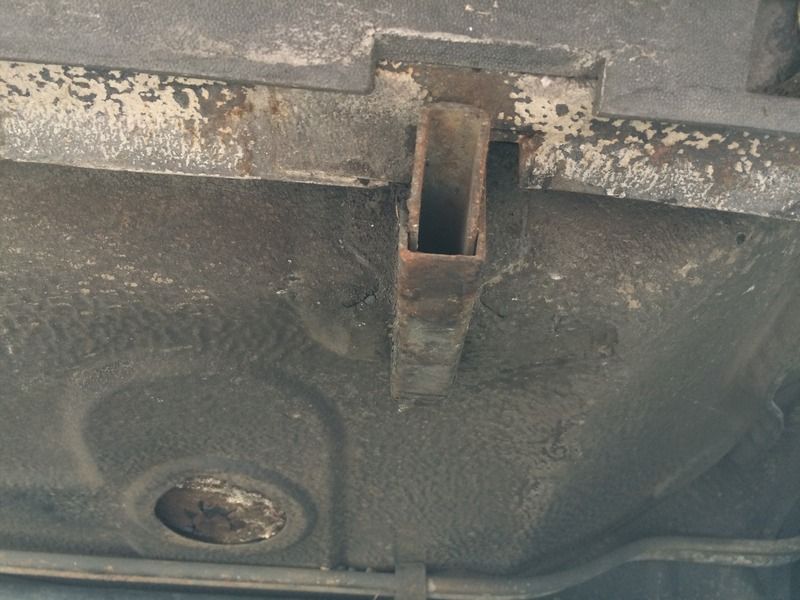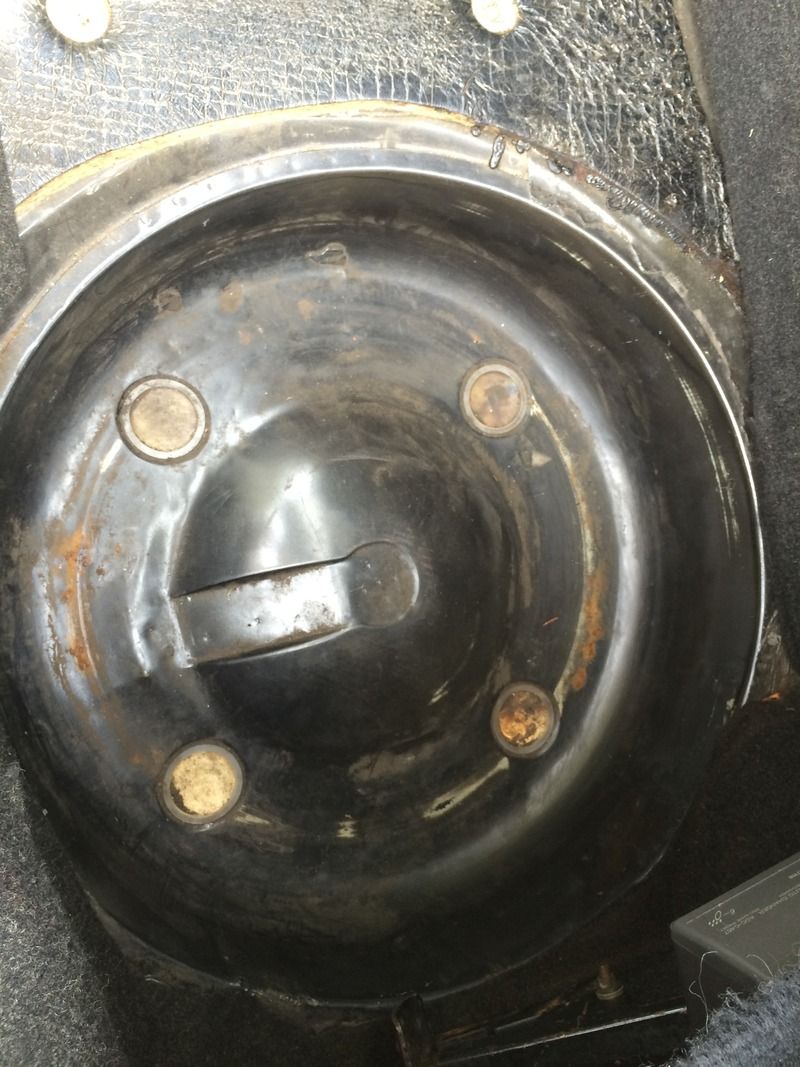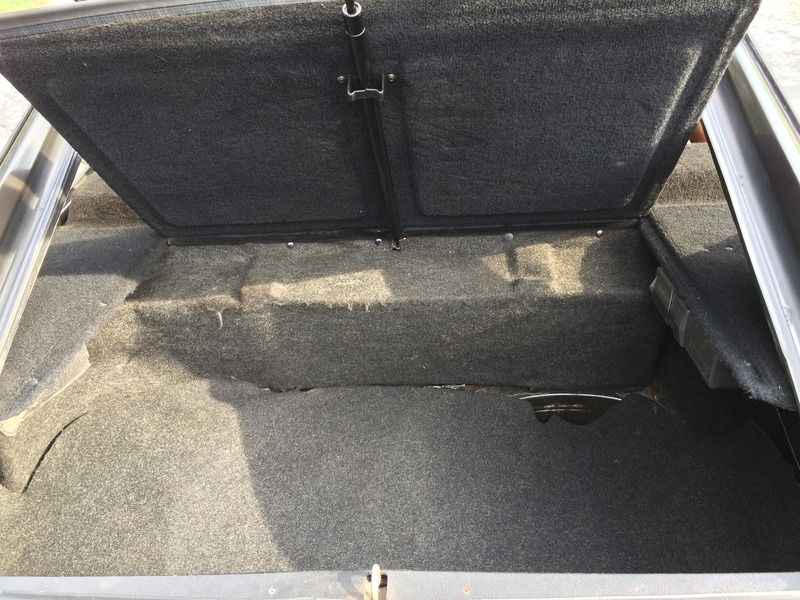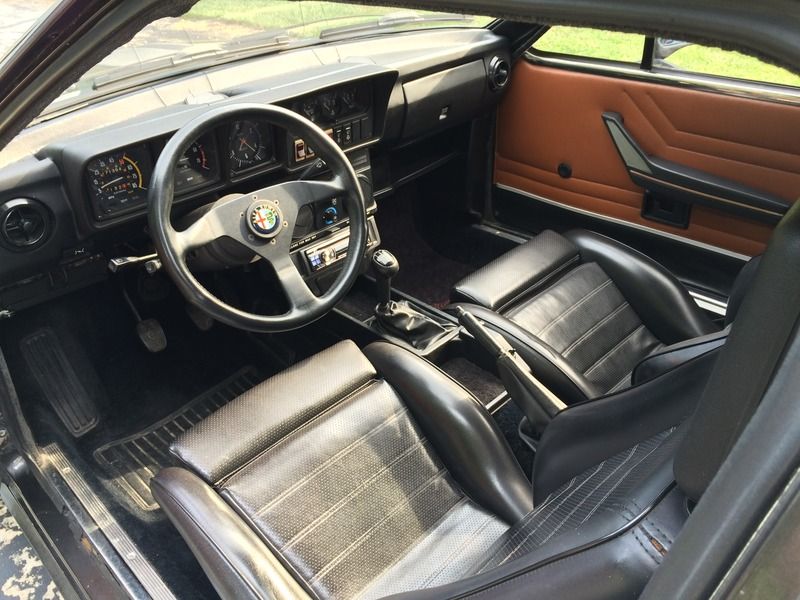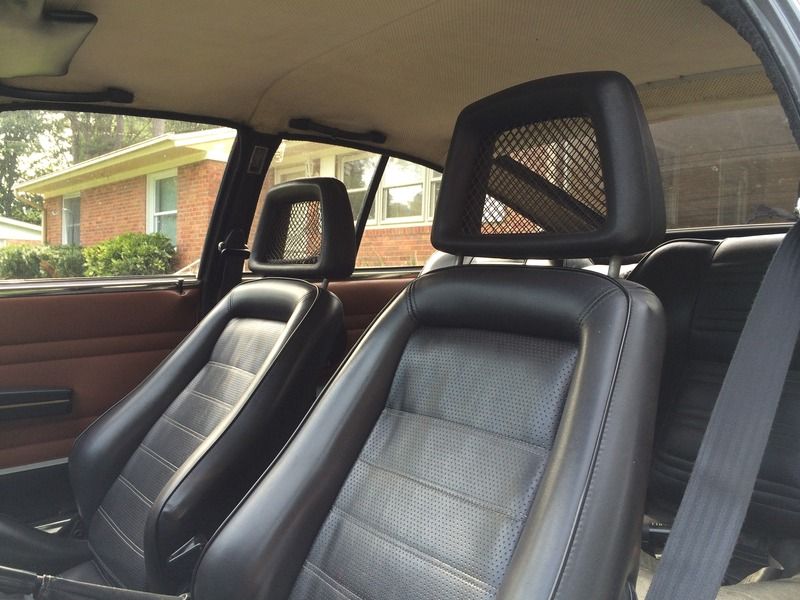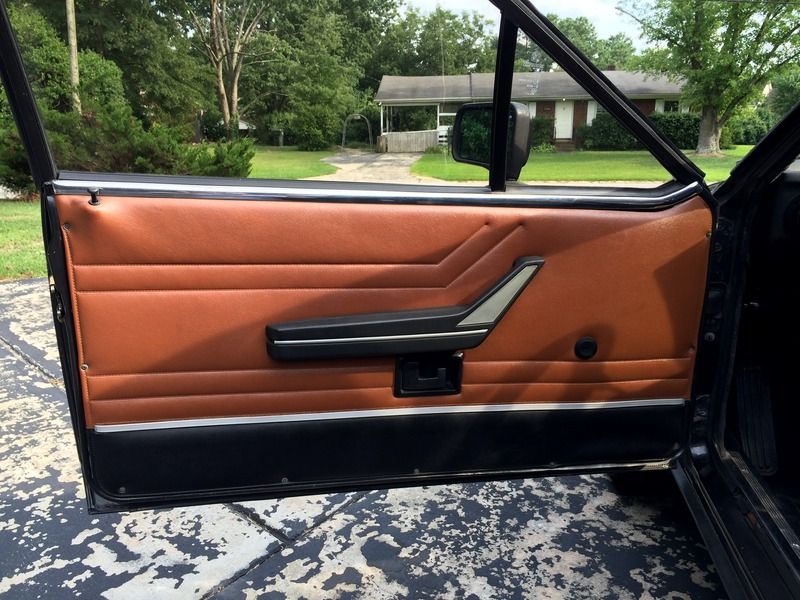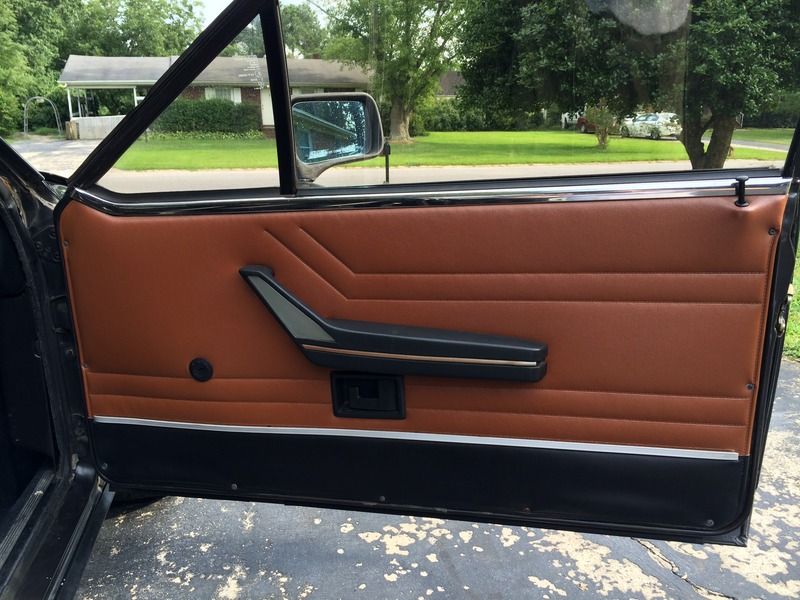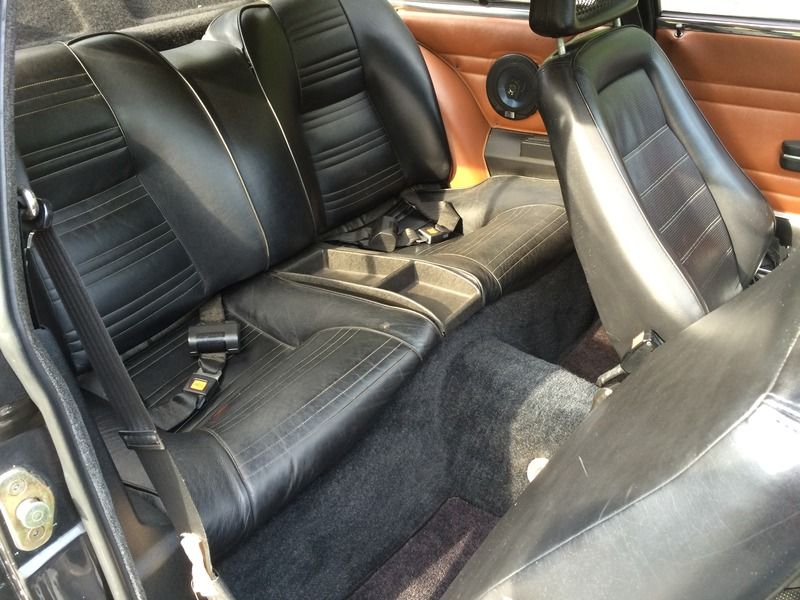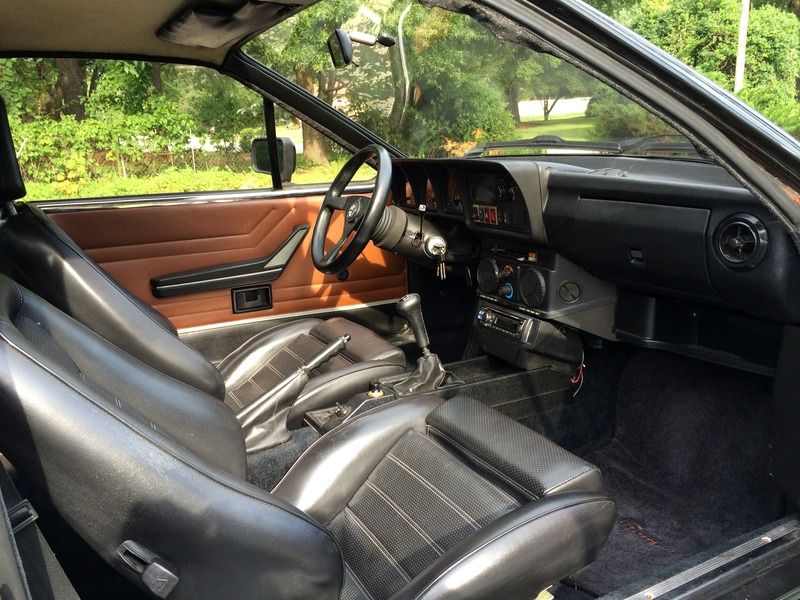 This car is not a mint/restored/showroom model; it has a couple small oil leaks when it's parked for a while, and just as any older Alfa, could likely use some minor maintenance/tweaking here and there. That said, the car looks very good overall, sounds amazing, and drives very well. It is incredibly dry and straight underneath. Furthermore, it has never threatened to leave me stranded, and garners a ton of attention every time I take it out. The sad truth is, I just do not drive it often enough to warrant keeping it, especially with five other vehicles on-hand.
Considering the few minor issues it has, and the branded title, I'm pricing the car at
$5k
firm.
I have a *ton* of additional parts that can be negotiated for if the buyer so chooses, but will otherwise go up for sale once the car has sold. These include a Milano Platinum LSD transaxle, IAP headers, a complete running 2.5 motor, spare De Dion set-up, Brembo caliper set, two pairs of correct GTV6 Recaro seats, etc etc. Again, the buyer gets the first crack at any and all additional parts.
Located in Raleigh, NC.
-Adam
cagedbunny at gmail dot com
(919) 961-three nine eight two