Discussion Starter
•
#1
•
Hello All - I'm going to start the slow and hopefully steady log of my 76 GT project. Bought the car a few months ago from southern Oregon. My goal is to update and modernize it - sorry, purists, but it won't be a restore-to-original. As much as possible, i'm going to envision what an Alfetta might be like if it was built today, but still as a "somewhat" lightweight, minimal-frills sports GT. I admire all those that undertake full restorations, and have looked in awe at your threads/discussions. That's not me - i've owned two of these beauties in the past, and have always thought "what if?" Well, what-if is now.
So, lots of good and bad on this car - first the good. It's a California '76 and the rust is very minimal - even in the typical places. The PO bought it as a teen (parents owned body shop) and owned it for 17 years, and kept it indoors, driving it minimally, and not at all while on an extended tour of duty in the Service. He fixed the bad stuff and sprayed the entire car in primer. The mileage says 87k, and based on what I know, it could be real (no turnover). So, it is a great place to start. It has A/C (non-working now), which was a requirement for me and Mrs.D. And, it has a new clutch, T/O and Clutch MC. And the door panels - front and back - are those cool (and heavy) pressed-box style pieces, and in very good shape.
Now the bad - most everything mechanical. Gas in the oil. Toasted radiator. Non-existent syncros. But that's all OK, as i'm planning to re-build almost everything my way. Update engine and transaxle. New A/C (prob. Vintage Air). And will most likely seriously update the interior. Seats are now upholstered in designer duct tape. Dash is more cracks than flat. And finally, there has been a lot of creative wire-cutting and vacuum-hose plugging. Previous Owners just cut out the CA Smog stuff and plugged (or didn't plug) the vacuum hoses.
And the suspension - having read the bb considerably, and having consulted one of my "transaxle guru's" Brian Shorey, i decided to find an early GTV6 and cannibalize the suspension. And I found the suspension attached to an '84 GTV6 that Ian Lomax (another source of wisdom) wanted to sell. So, I have lots of great starting points for this project.
My goal is to paint it black (sorry, again) and make it as clean as possible - in lines, form and function. There's pics below that show something like my vision. I love the simplicity of line of the Alfetta, which is why I didn't start with a GTV6.
I'm getting into this with enough knowledge and skills to handle the basics, and enough humility to ask LOTS of questions. At this point, i've yanked out most of the easy stuff. Now "this is where the fun begins." Thanks in advance for all your help, and I'll try to keep this alive and frequently updated over the next few years. Let the journey begin...
Starting point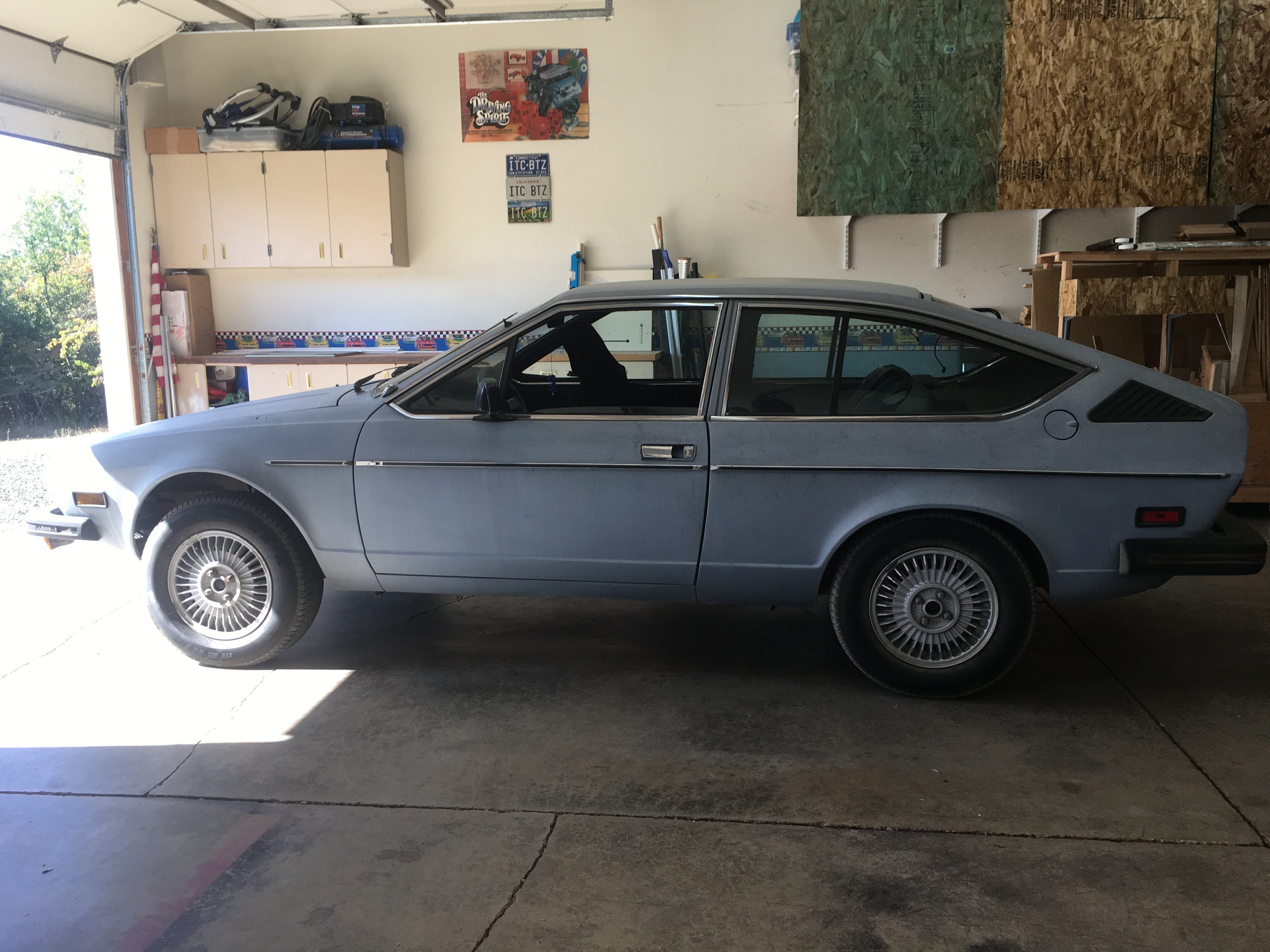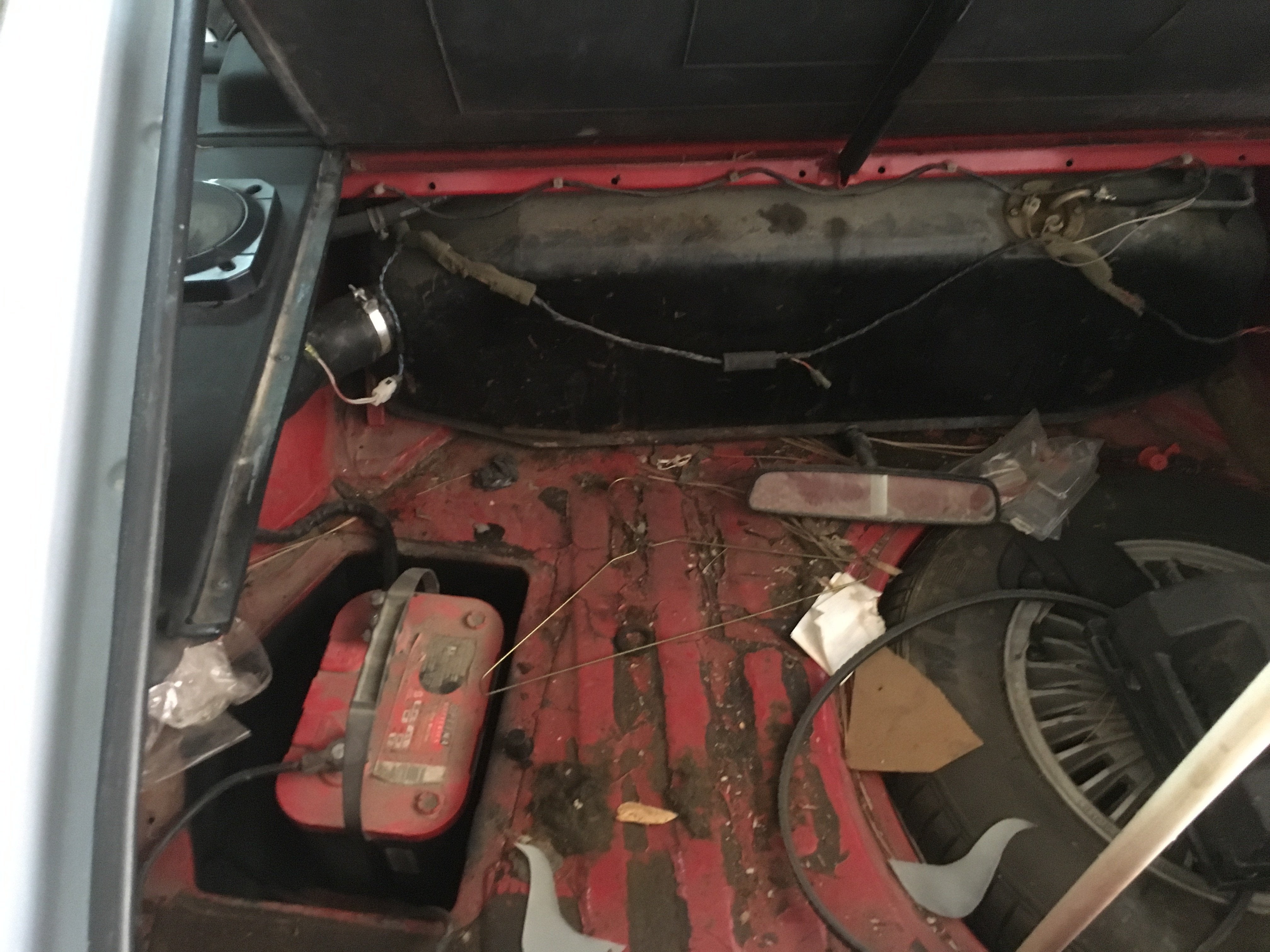 And the donor car - my shop in the background with the Alfetta inside. And then all three Alfa's happily ensconced in the shop for the Oregon winter to come... You can see that i've started stripping stuff off the Alfetta already...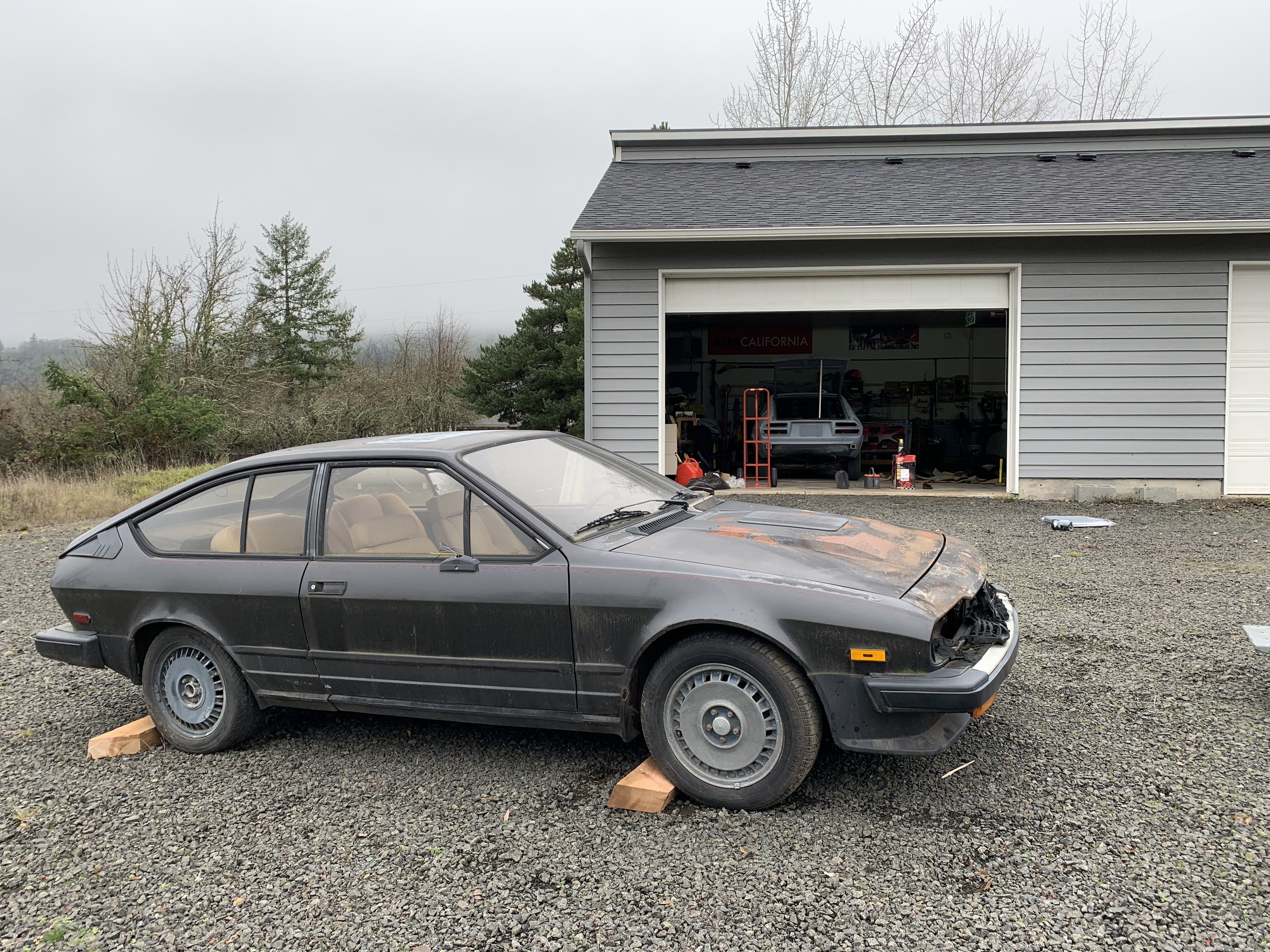 And finally, some of my visions of the future... imagine the Alfetta lines instead of the GTV6 bulges and bumpers, and you get the idea...