Good afternoon everyone,
I hope this does not violate any listing/forum policies. If it does please feel free to remove it. I appreciate the opportunity to be here.
I have just listed one of my Alfa Romeo on Ebay. It is a 1995 Alfa 146 1.7 16V imported from Europe. 77k miles, serviced, clear AZ title and all import documents. If anyone is interested or has any questions do not hesitate to reach out. I'd be more than happy to answer them. Thank you everyone for your time and interest. Marco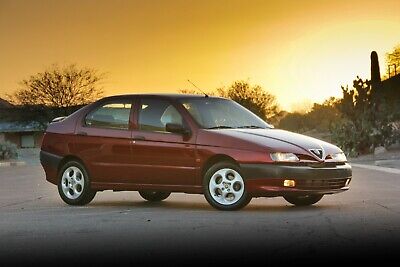 This is probably the only Alfa 146 in the US. The Alfa 146 debuted in 1995 and was produced until 2001 in Italy. Maintenance on this Alfa 146 is relatively simple. There are not many complicated electronics parts.