1979 Spider, Maryland, $8400
Price adjusted to $8400.
1979 Alfa Spider with 84,000 miles asking price (reduced to $8400). I've owned it for the past 9 years and 17,000 miles. Under my care, there have been numerous fluid changes (oil, brake fluid, coolant, trans, differential) and lots of maintenance and modifications of which I'll list the highlights. I'll be driving it up to Carlisle Import Weekend, May 21, otherwise, it resides in my garage, close to the Washington DC area and I can show with advance notice.
Here's a list I compiled from my thorough records:
Performance:
• Weber Carburetor Conversion with curved intake pipes
• Exhaust header
• Ansa Exhaust Resonator
• Performance Cam Shafts
• Oversize Valves & New Valve Guides
• Perma Cool Electric Fan Conversion w/temp switch in cylinder head and driver operated switch with high temp warning lights wired to defunct fuel pressure light.
• Front and rear shocks and springs replaced with Koni Classic adjustable, International Auto Performance Springs
• Transmission Rebuilt (Stephens Alfa, Pompano Beach Florida), 2nd Gear replaced, synchros replaced
• Lightened Aluminum Flywheel Installed (Spruell Motorsports, Atlanta GA)
• Rear Swaybar Replaced, rear swaybar center bushings, rear swaybar endlink bushings, T-Arm center bushing, T-Arm to Body Washers, front swaybar bushings replaced with Polyurethane Bushings
• VDO Oil Pressure and Water Temperature gauges added (can be removed)
• Panasport Wheels and Tires (April 2010 Bridgestone RE-11 w/ less than 1500 miles)
• Paul Spruell aluminum capped motor mounts and transmission mount
• Four point rollbar welded into body
• Three point seatbelts installed
• Miata Seats with upgraded headrest speakers
• Braided Stainless brake lines
• Mocal 13row oil cooler installed with Mocal 180degree thermostat sandwich plate and Aeroquip 10AN lines and fittings
• Alpine CD Player with Aux input (Ipod, MP3, etc) with Alpine Amplifier and Polk Audio speakers. Upgraded Miata headrest speakers.
• Additional chassis bracing
• 123 Distributor, Bosch Red Coil Installed
• Optima Red Top battery
• Cibie Headlights with 100w high beams, rewired with relays and additional fuse block
• Catalytic Converter "test" pipe with O2 sensor port (for carb tuning) cat converter also available
Cosmetic:
• Early 1970's bumpers
• Stainless mesh grill (no modification to body, can be replaced w/early 70's grill)
• Round chrome side view mirrors
• Stainless windshield wipers
• Carpet (replaced by previous owner)
• Coco Mats
• Soft top in great shape
• Paint looks great, but has some chips and was a 'quick' respray by the previous owner
Maintenance:
• Brakes: Brake Master cylinder replaced, power brake booster replaced, brake booster hose replaced, Rear brake pads replaced, new rear brake rotors, rear brake hose and sealing washer, new spring and pins on right rear brake caliper, Front brake pads replaced, new front brake rotors, new front brake hoses, Front wheel bearings repacked, new wheel seals installed, Front passenger brake caliper replaced,
• Clutch: Clutch Master cylinder replaced, Linkage Clevis pin replaced, slave cylinder and hose replaced, Sachs clutch kit installed
• Drivetrain: Driveshaft flex disc replaced, Rear pinion seal replaced, rear axle wheel seals replaced, Redline oils for transmission and differential.
• Suspension: drivers side centerlink tie rod end replaced, ball joints replaced, tie rod ends replaced.
• Engine: Front oil seal, Front crank pulley assembly replaced, Valves adjusted, Carburetors adjusted, upper and lower oil pan gaskets replaced, rear main oil seal replaced, Thermostat and gasket replaced (180deg), upper, bypass, and lower radiator hoses replaced, radiator cap replaced, Voltage Regulator replaced.
And here are some pictures: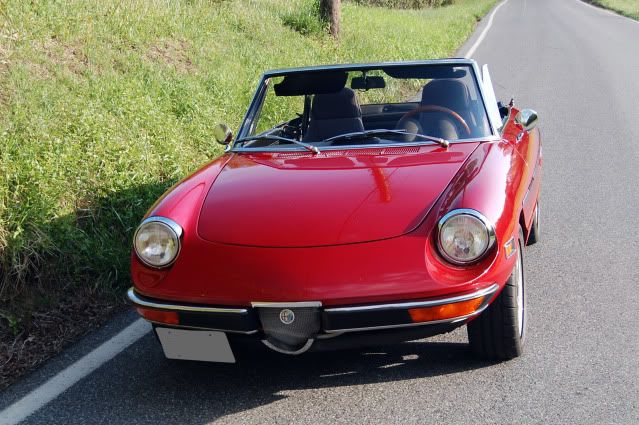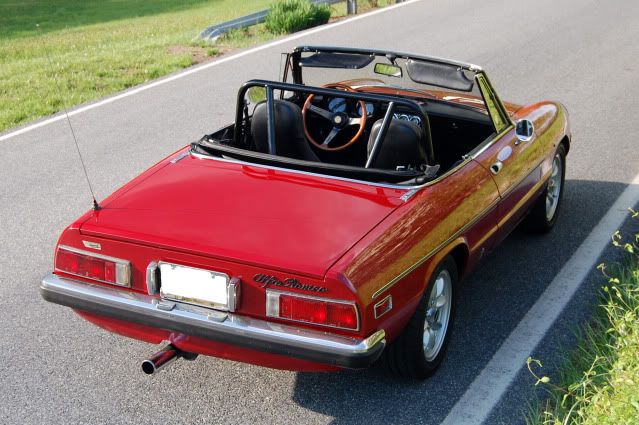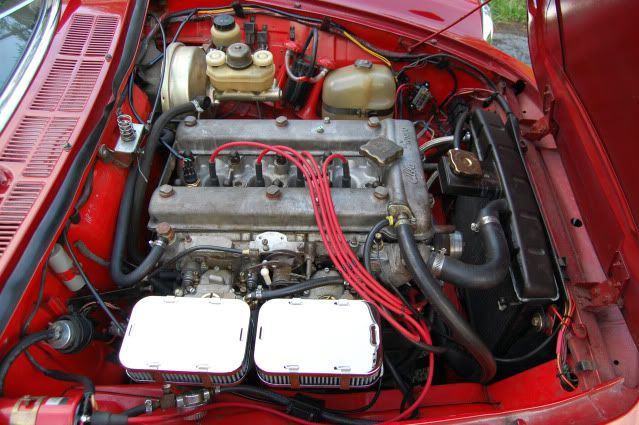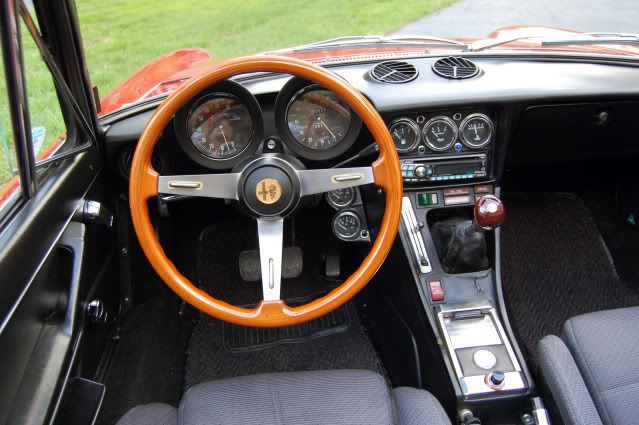 The paint was done by the previous owner. It looks great and gets compliments from all who pass by, but it's not 100% and it's suffered some stone chips as well as two mismatched resprayed areas. The center console is cracked and has been cut in one spot. Some surface rust under the carpet and in the trunk was repainted with POR 15. Otherwise solid and a great driver or autocrosser. It will never win concours (show me a 79 that will) but it's a fun car. Contact me via the forum or private message and I'll give you a phone number so we can talk. I've got more photos and my full records that I can email as well.
Thanks,