1966 Sprint GT Veloce Rebuild
Hi Guys,
I've been a bit of a lurker here since 2005 and I thought I'd pop a new thread up for my current resto project here in Australia.
After searching for a little while since losing my last GTV6 project, I was lucky to find myself a bit of a barn find a few months back - car had been parked for a long time at a storage facility by a nice gentleman who was sent OS for work for what was supposed to be a short period and turned out to be 8 years. I saw the ad on Thursday morning and promptly snapped the car up that afternoon with only a handful of pictures to go by. I got somewhat lucky I think.
My plan is quite simple - restore the car to something that I myself like to own and drive. Not concorse or full race or even original, but something fast and street legal using the period correct technology as well as a sprinkle of todays safety and materials. I have gained much insight and info into this model by purely reading what is online here and the fabulous restorations performed by the US based guys and also our own Aussies. In return I'd like to share with you my project and hopefully continue what this forum is all about, ideas, interests and assitance. I like to perform as much work myself as I can but commitments like work, family and the fact I dont have the car with me means weekend free time only -so cheques will have to be written to assist progress if you know what I mean - I also beleive that getting a professional result means getting it done by professionals. A very good friend of mine has allowed me to restored the car in his workshop/garage along with his 1975 2000 GT and I am eternally grateful to him for this.
Now onto the project.
Here is a pic of the car as it was found and then onto the flat bed for the journey. Thanks to Marco Fazio from Alfa Romeo for the historical information on this car.
"
According to our documentation files, the chassis number AR 298226 originally corresponds to an Alfa Romeo Giulia Sprint GT Veloce RHD (105.37), engine series AR 00536, manufactured on the 8th June 1966 and sold on the 10th June 1966 to Alfa Romeo Australia. The body colour is hawthorn white (AR 013), with leather skai interiors.
"
Stored Exterior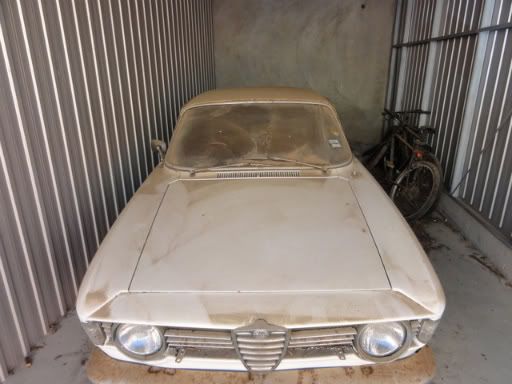 Stored Interior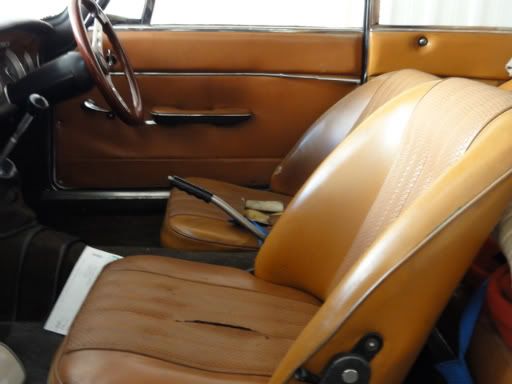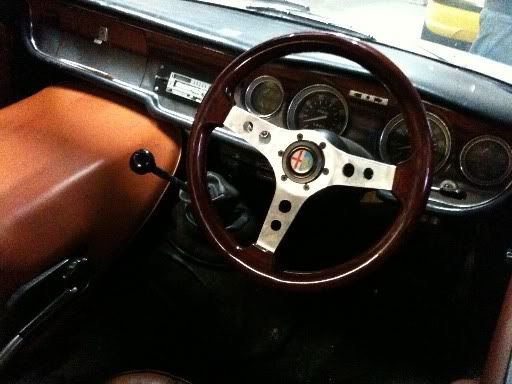 On the truck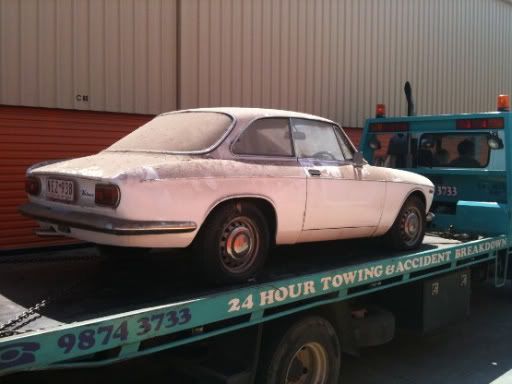 Got the car to the workshop and gave it a good pressure wash - found it came up pretty good under that inch of dust and grime. Stainless bumpers intact - need some work but most of the rubber seals had perished - I didn't bother trying to start it with a fresh battery - after so long not being turned over the oil and fuel would have perished and the brittle fuel lines may have leaked. Clean and start the dismantle. Interior in original condition but very tired. Seats are good, dash is still in accptable condition for its age and the fact it's pressed cardboard, guages and what not are ok but need a good restoration, visible signs of rust in front lower wheel arches and some bog in the rear wheel arch area but overall pretty good. 1750 motor with the car - not many spares.
After a shower PS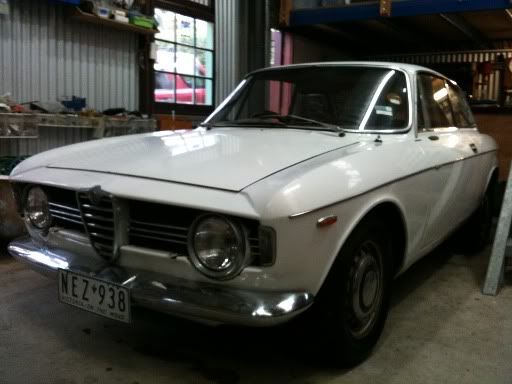 DS
Engine bay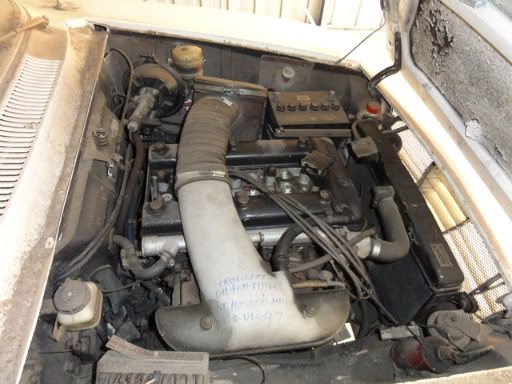 I have until July 1st to get to to the bodyshop - a newborn on the way means there is a schedule to meet.
Started the strip down from the front first and found that the car doesnt appear to have been in any major collisions as the panels all appear to be unrepaired and original. The car will be stripped and then media blasted so I'll know the real extend of the body work then. The front clip is in good condition and somewhat rust free, support panels and headlight areas are quite good too.
S
trip down front end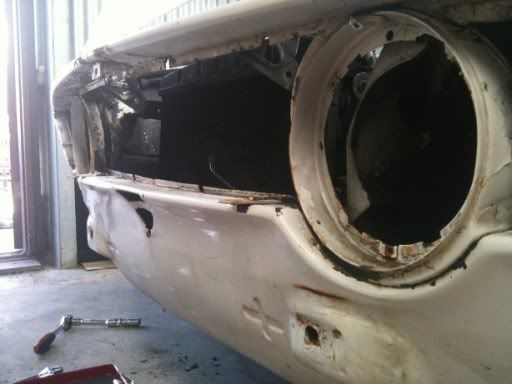 Engine Bay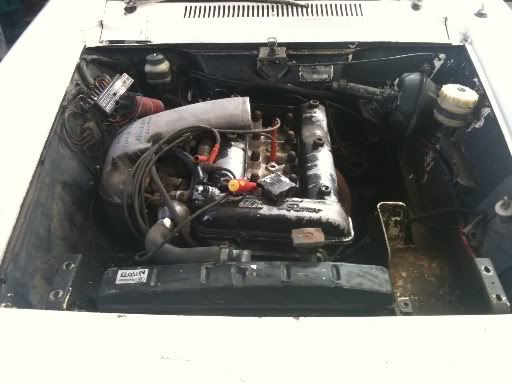 After today's work removing the sound deadener, I found the floors are in suprisingly good condition with only the drivers side pedal area requiring metal replacement along with a very small area of the passenger side area towards the firewall. The rears are also in very good condition. The fuel tank came out today and I've found the surrond will need to be replaced as there is a little rust around the area. Not too bad though.
Floor and boot area condition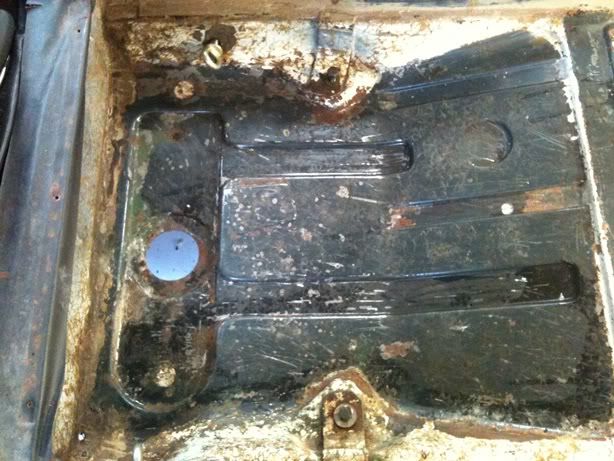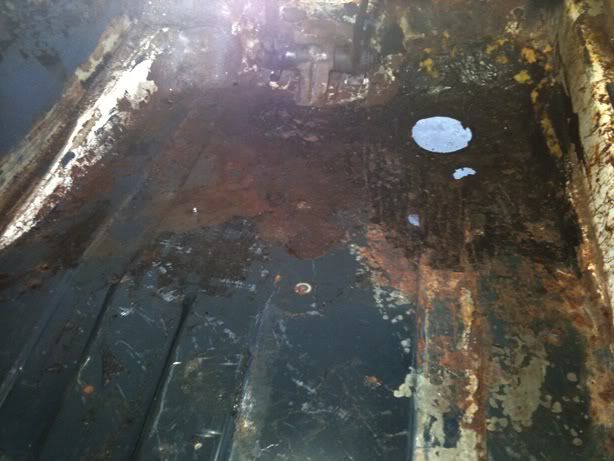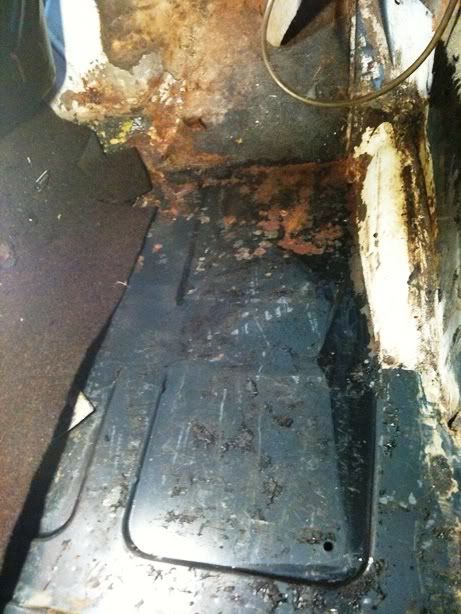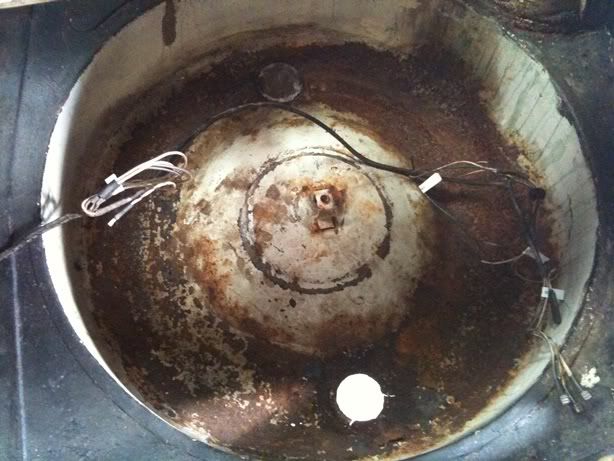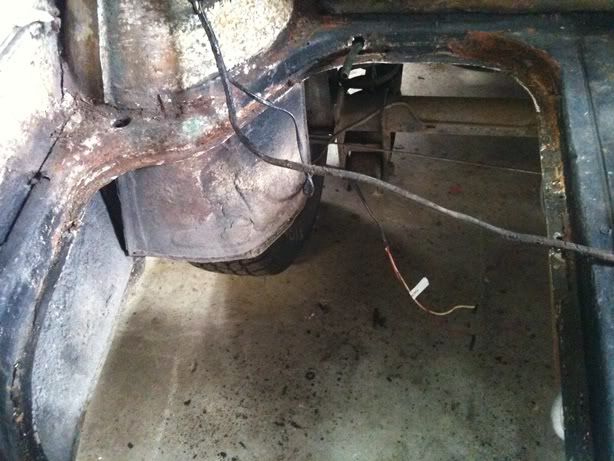 Wiper Scuttle removal revealed no rust whatspever on scuttle or bodywork.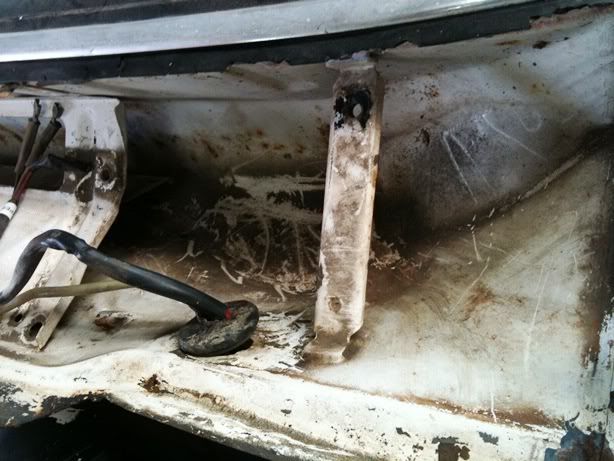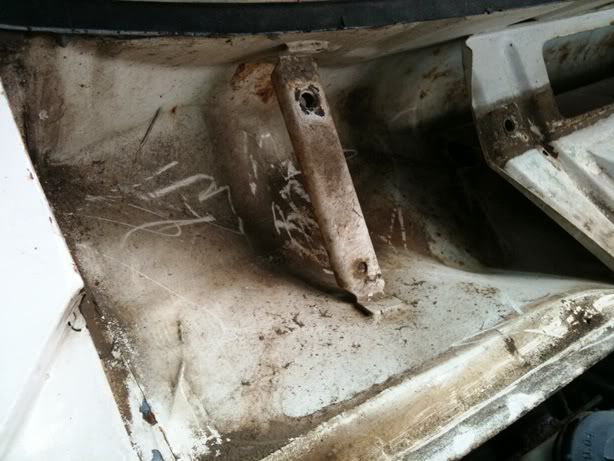 Panels
The bootlid was in repaired condition but still with its original sound deadener attached.
From this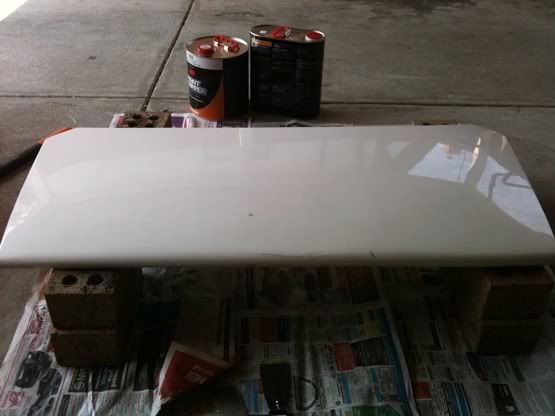 to this city of bog
I'm tossing up whether to go with an aluminium panel or have this one repaired - either way won't be cheap.
Next up is the removal of the dash -I'll do some searching before performing this - I'm sure there are a few gotchas involved - tomorow I'll post up the NOS items I've found along with some other bits and pieces that have arrived in the past two months since I've kicked this off.
I hope there are not too many images for those connected on slower links.
Thanks for looking,
Pancho